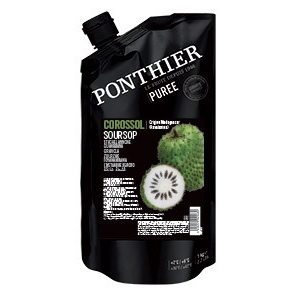 — PONTHIER VEGETABLE- AND FRUIT PUREE
Ponthier fruit purees – Guanabana (Soursop)
In the Vavatenina district of Madagascar, soursop trees flourish and bear fruit almost all year round, even though the peak season is between June and August. They are cultivated by small-scale growers, whose plantations are never larger than 100 feet. Ponthier soursop purée is produced from the delicious, fleshy pulp of the fruit, which is beautifully white in colour. To produce the purée, the soursops must first be peeled, which is a difficult, technical operation due to the rough rind and prickly spines on the surface of the fruit. The inedible black seeds are also removed before the fruit is processed.
Ponthier fruit purees

Origin
Most of the Ponthier purees consist of 100% pure vegetables or fruit. The other variants consist of a minimum of 90% pure fruit and a maximum of 10% pure cane sugar without additives. The fruit is invariably harvested when the ripeness is optimal, resulting in a high brix value and optimal taste. In addition, the purees have a long shelf life.
FRANCE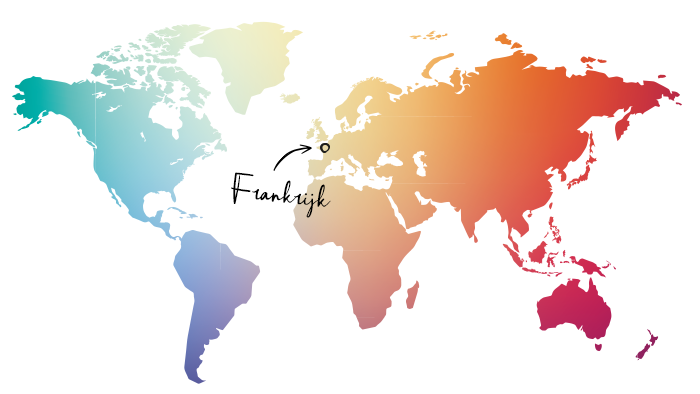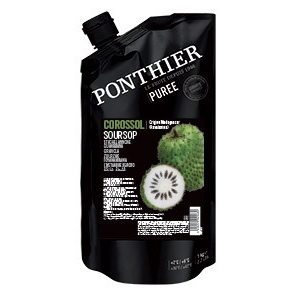 How to store
Store at + 2 ° C to + 6 ° C. Refrigerate after opening and use within 12 days.
How to eat

The possibilities of Ponthier Fruit purees are endless. Consider, for example, pastries (creams, compote, mouse, granita, icing, etc.) and drinks (cocktails, mocktails, smoothies, juices, milkshakes, coffee, etc.). But you can also cook with it. Consider, for example, sauces, dressings, marinades, soups and risottos.