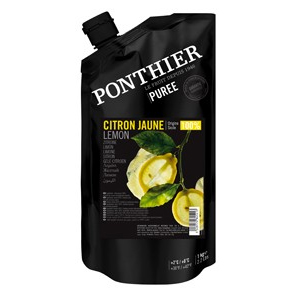 — PONTHIER VEGETABLES- AND FRUIT PUREE
Ponthier fruit purees – Lemon
Maison Ponthier lemon purée is obtained by extracting the juice and removing the fibres. Sicilian lemons are selected for their distinct high quality. The volcanic island of Sicily, encircled by mountains, is a very fertile terroir to grow citrus fruit. The island's mountains mostly comprise tertiary land, known as "Trubi" or "sandy marls", where the soil is rich in chalk, minerals and fine yellow sand. This well-drained soil is ideal terrain for citrus groves. Moreover, the mountains abound with small streams which provide a steady supply of water. The naturally sunny climate of the island also contributes to the fine quality of Sicilian fruit, since continuous sunshine is essential for citrus fruit to mature correctly.
Ponthier fruit purees

Origin
Most of the Ponthier purees consist of 100% pure vegetables or fruit. The other variants consist of a minimum of 90% pure fruit and a maximum of 10% pure cane sugar without additives. The fruit is invariably harvested when the ripeness is optimal, resulting in a high brix value and optimal taste. In addition, the purees have a long shelf life.
FRANCE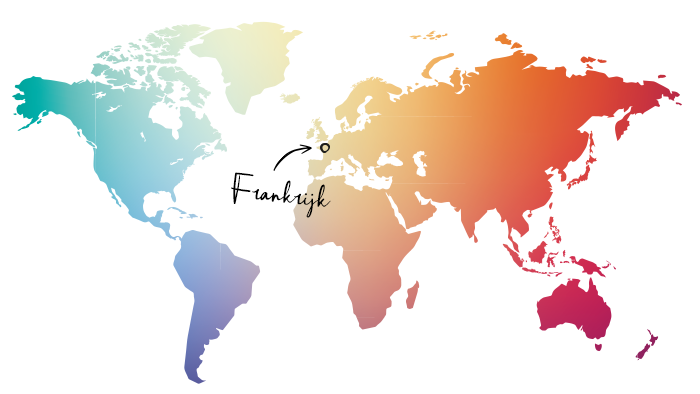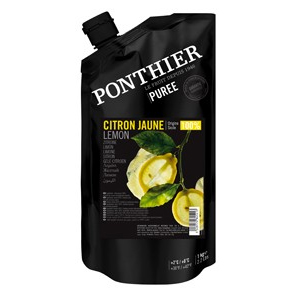 How to store
Store at + 2 ° C to + 6 ° C. Refrigerate after opening and use within 12 days.
How to eat

The possibilities of Ponthier Fruit purees are endless. Consider, for example, pastries (creams, compote, mouse, granita, icing, etc.) and drinks (cocktails, mocktails, smoothies, juices, milkshakes, coffee, etc.). But you can also cook with it. Consider, for example, sauces, dressings, marinades, soups and risottos.