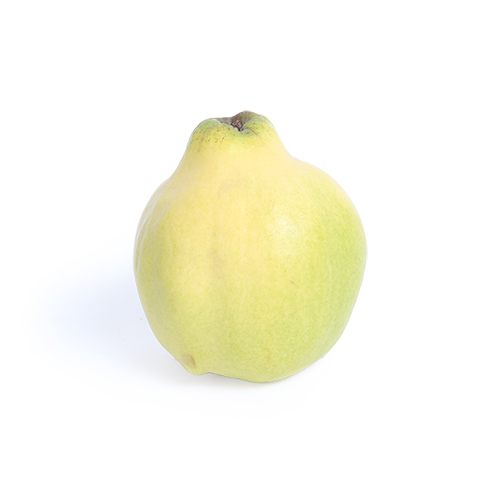 — FRUIT
Quince
These large, yellow pears are rock hard when eaten raw, but when processed into juice, compote or in cake they magically become super tasteful! It's the perfect ingredient for sweet-savory dishes and is often used to make juice, tea, liqueur and wine.
Availability quinces

Origin
Quinces are native to the area around the Caspian Sea (Russia, Iran, Azerbaijan). The fruit is widely known in many countries, such as in the southern countries of Europe and in Japan. Compared to apples and pears, the quince blossoms a bit later in the year, specifically from May to June.
CHILE & TURKEY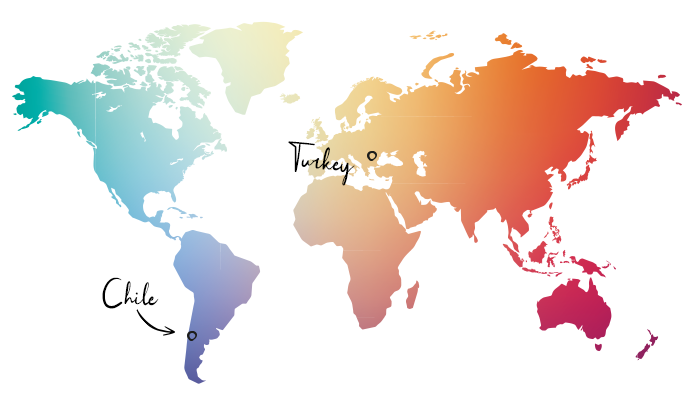 — CHILE
Visiting the grower
In Requinoa, Chile, two hours south of Santiago, are the fields of our 'Champion' quinces. The orchard is located next to the Andes Mountains and is divided into two fields. One suitable for Europe (larger fruits) and one for the USA (smaller fruits). The trees for the European market are pruned before fruit formation so that the remaining fruits receive all the energy and therefore grow larger.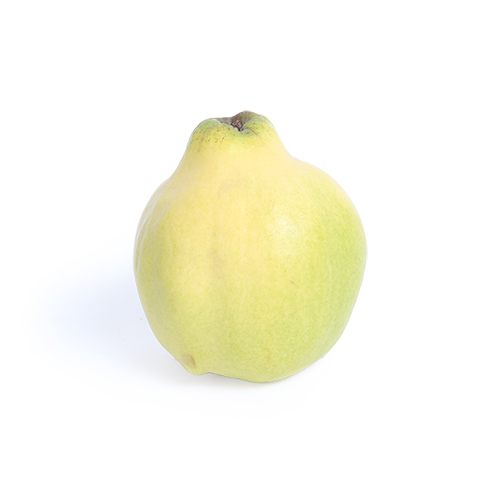 How to store
Store ripe quinces in a cool, dark place. Unripe pears can be placed on a fruit bowl for several weeks to ripen.
How to eat
It is better not to eat quinces raw, but to process them into, for example, jam or compote. Most of the flavour is in the skin of the fruit, so if you have a recipe that requires the quince to be peeled, see if you can bake or cook the peels and remove them afterwards.