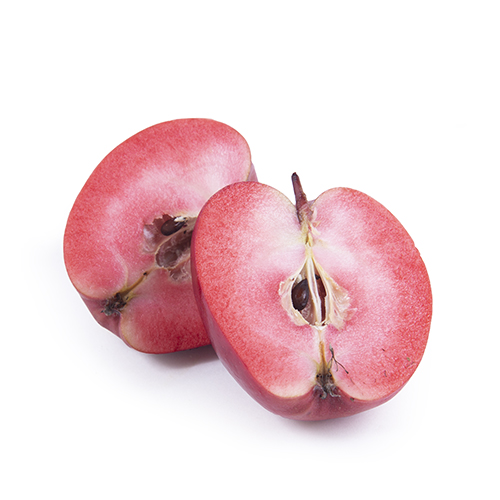 — FRUIT
Red Love® apple
This beautiful and romantic apple is not only red on the outside, but also on the inside! The cultivation process is based on apples, which naturally have red flesh. Made by nature!
Availability Red Love® apple

Origin
The Red Love® comes from Thurgau Switzerland. The apples are a Swiss concept, but from Dutch soil. It is a cross of red-fleshed apples and scab-resistant apples. In the spring, part of the orchard in Werkhoven turns beautiful bright pink because of the pink blossom.
HOLLAND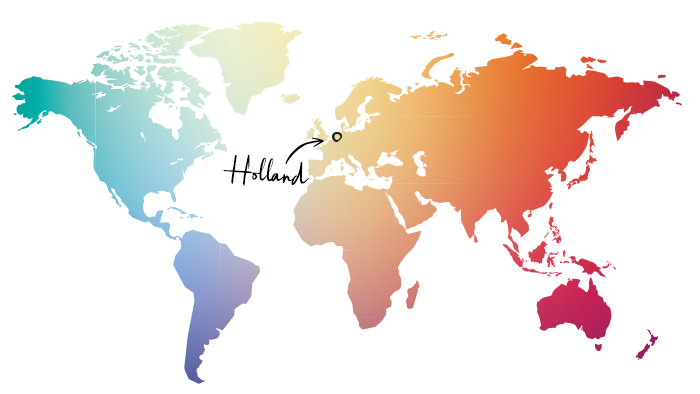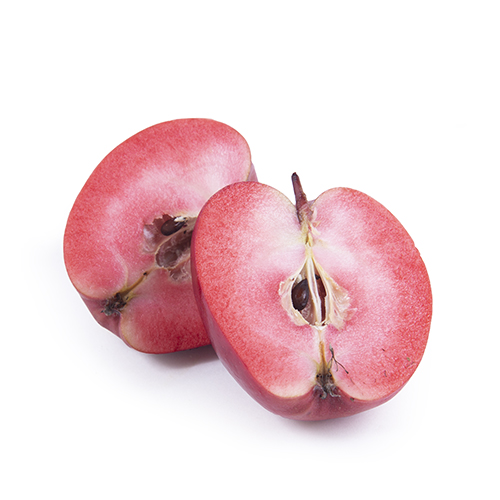 How to store
Store apples in the refrigerator. Here they can be stored for about 2-4 weeks. You can also syore them on the fruit bowl. Then they can be kept for about 3-7 days.
How to eat
Surprise your loved one with this romantic apple! Used in all kinds of apple pastries and desserts, this pink-red apple also steals the show.