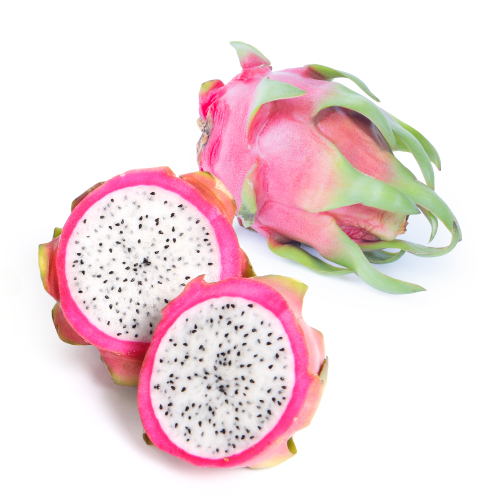 — FRUIT
Red white pitahaya
This beautiful, scaly cactus fruit is one of the pitahaya brothers; also called "dragon fruit". The inside of the pitahaya consist of white, slightly sweet and aromatic pulp. The seeds provide a tasty, crunchy texture.
Availability red-white pitahayas

Origin
Red white pitahayas are cultivated in Thailand and Vietnam. The cactuses are beautiful to see with its hanging "cactus arms" with beautiful flowers attached to them, which eventually grown into a pitahaya.
THAILAND, VIETNAM & SPAIN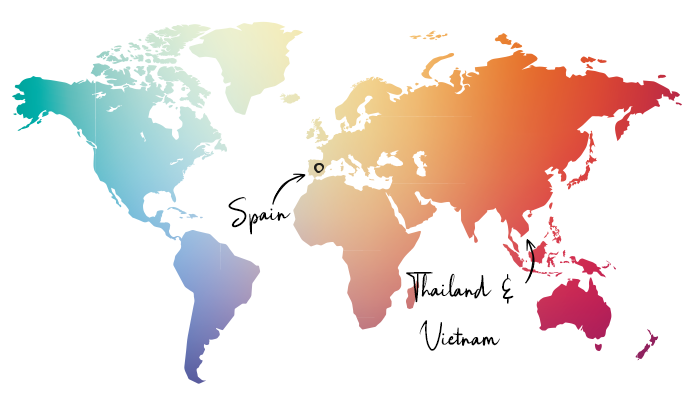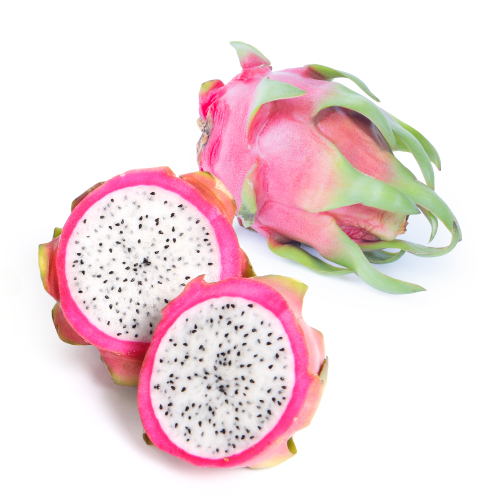 How to store
You can keep a ripe pitahaya for a couple of days in the fridge, but the best is to eat them quick as possible. An unripe pitahaya could get ready while keeping it at room temperature.
How to eat
Scoop the pulp from the skin with a spoon. Then cut the decorative pulp into cubes or slices. Or use a melon scoop to make nice pitahaya balls of it. You can of course also eat the fruit straight from the skin, like a kiwi.