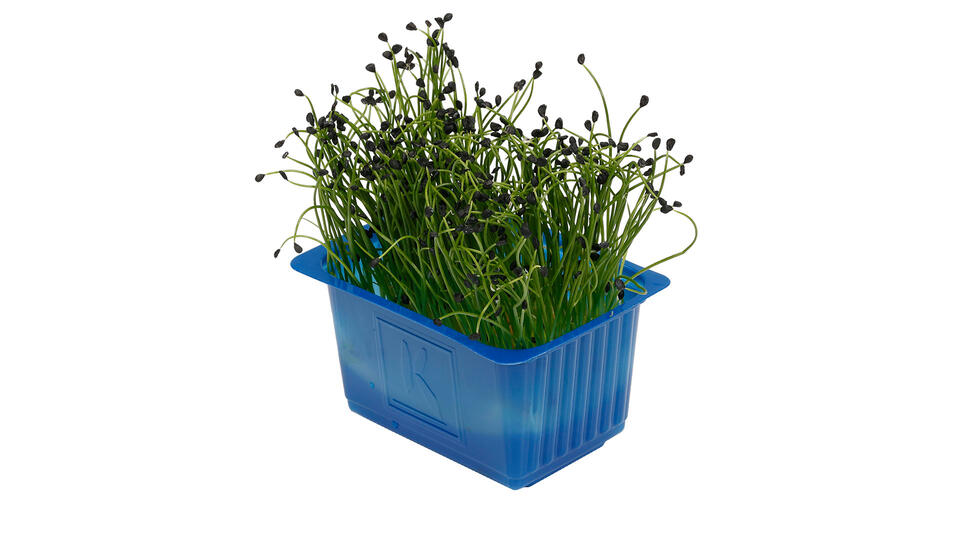 — LEAVES, BLOSSOMS, SPROUTS & CRESSES
Rock Chives®
Rock Chives® is the name for an edible plant. Rock Chives is characterised by the little black dot at the top. This is the seed pod. The pod gives the product a bit of a playful character. Rock Chives has a delightful garlic taste which works well in herb butter, oil, or tzatziki.
Availability Rock Chives®

Origin
Rock Chives is a chives type from the mountain regions of East Asia. Especially in China it is used in various dishes for its fine taste. The Allium family is huge and varies from Lillys to Shallots. Rock Chives belongs to the group of seeded varieties. It has a mild garlic flavour, not present in any other Chives.
HOLLAND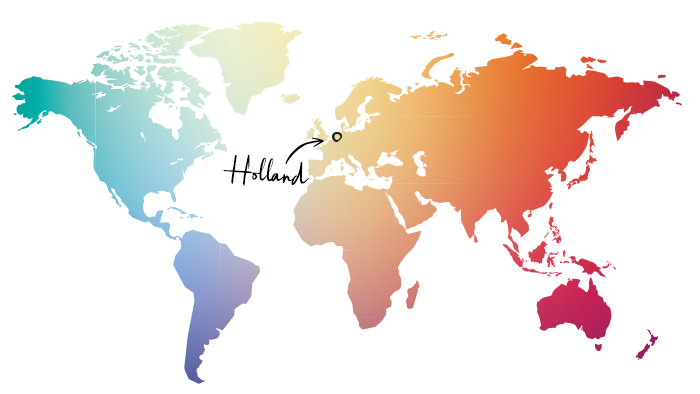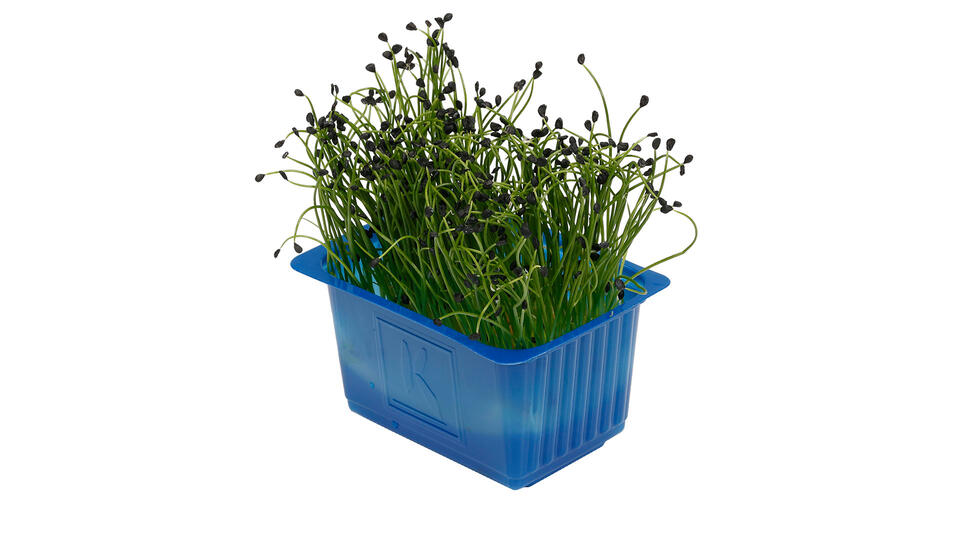 How to store
Rock Chives is available year round and can easily be stored for up to seven days at a temperature of 2-7°C. Produced in a socially responsible culture, Rock Chives meets the hygienic kitchen standards.
The product is ready to use, since it is grown clean and hygienically.
How to eat

It also tastes good in vegetable dishes and with fish or meat. An interesting detail is that the seed pod gets crispy when it is heated.