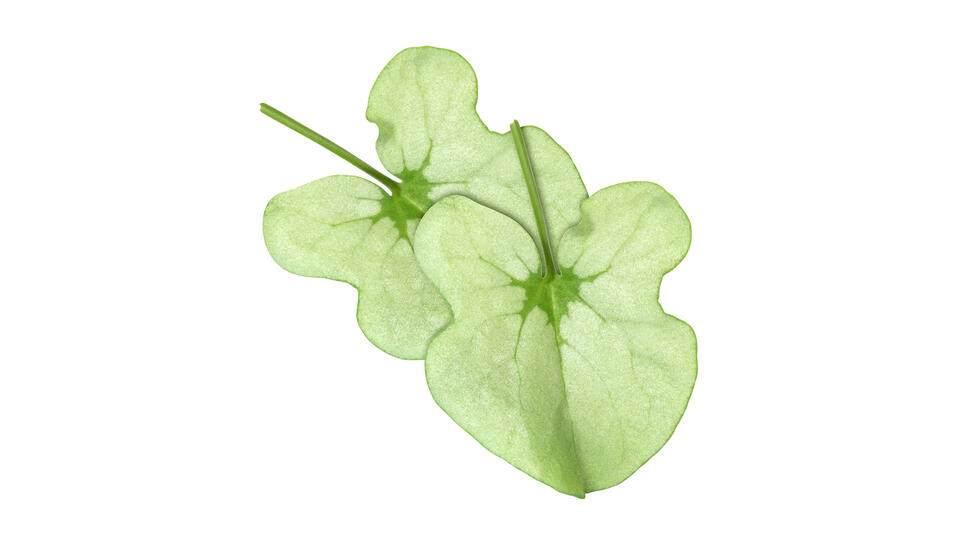 — LEAVES, BLOSSOMS, SPROUTS & CRESSES
Syrha Leaves®
Syrha Leaves® is the name for an edible leaf. Syrha Leaves give a tangy flavour to salads, soups, fish dishes and wild dishes.
Availability Syrha Leaves®

Oorsprong
Syrha Leaves are the seedling of a plant already used by the Egyptians and Greeks. The plant is quite common throughout Europe. Due to its fat emulgating properties, this plant makes fatty dishes more easily digestible. Oxalic acid is found in potatoes and rhubarb while ascorbic acid is better known as Vitamin C.
HOLLAND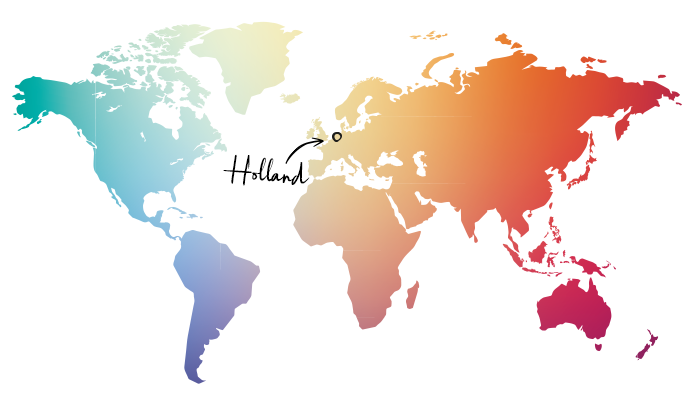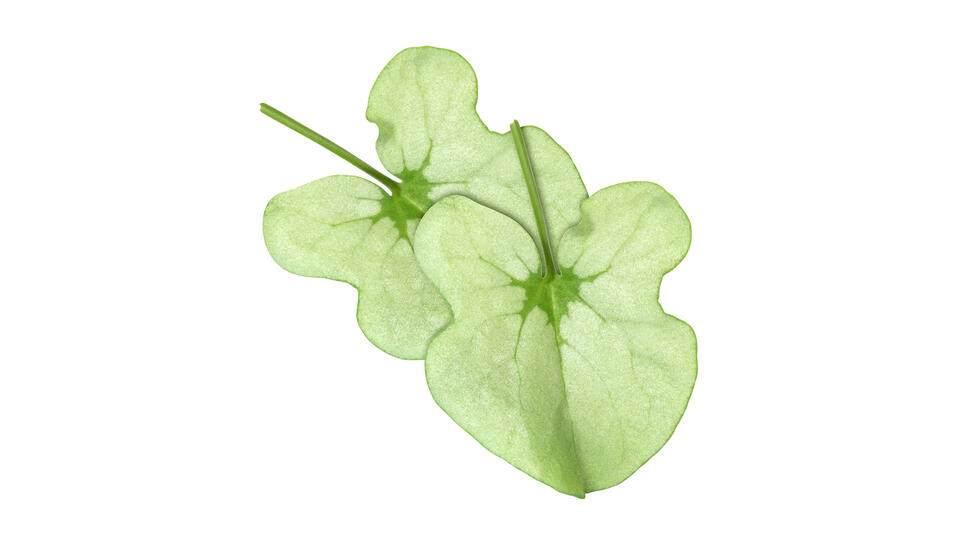 How to store
Syrha Leaves are available year round and can easily be stored for up to nine days at a temperature of 2-7°C. Produced in a socially responsible culture, Syrha Leaves meet the hygienic kitchen standards. The products only need rinsing, since they are grown clean and hygienically.
How to eat

The flavour of Syrha Leaves really comes through in fruit salads or in combinations with red fruit, white chocolate, or even coriander. The flavour comes from natural oxalic and ascorbic acid.