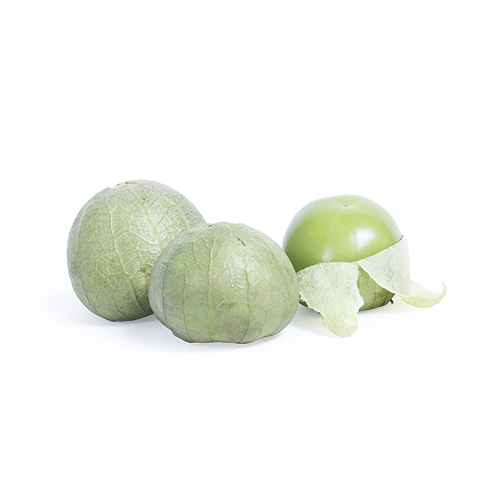 — FRUIT
Tomatillo
The tomatillo is also called Mexican earth cherry. The round, large berry is surounded by a dried, straw-yellow, paper-like cup. The green, unripe flesh is tart, but becomes sweeter as it ripens. The tomatillo is mainly used in combination with chili peppers in salty dishes.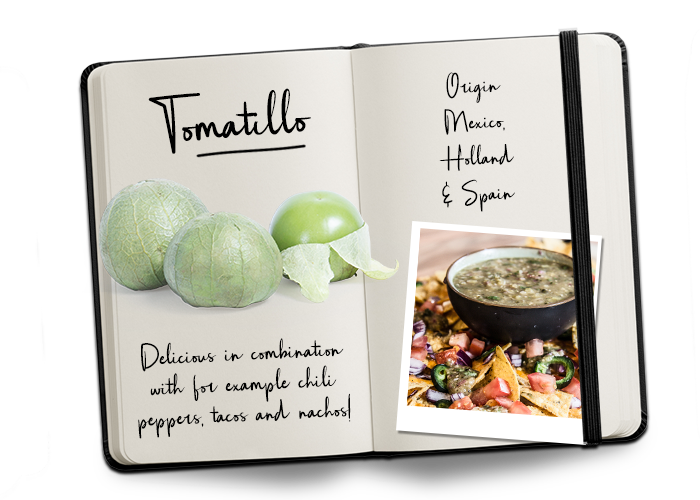 Availability tomatillo's

Origin
The tomatillo is native to Mexico and Central America, where it has been an important food crop for centuries.
MEXICO, HOLLAND & SPAIN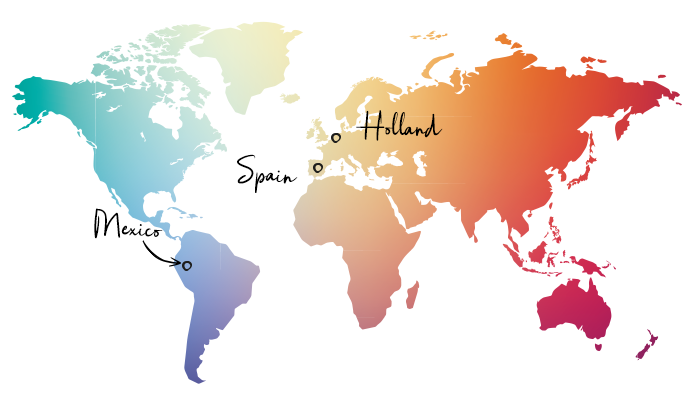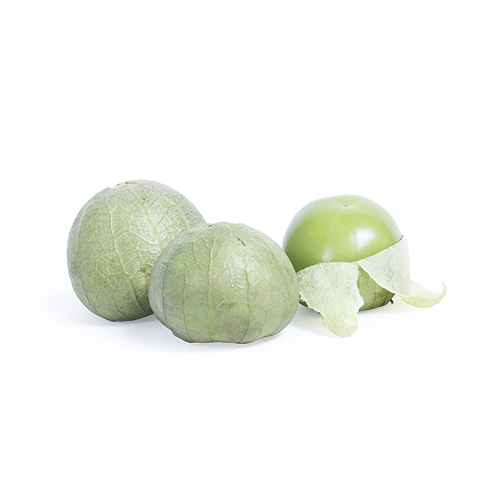 How to store
Store tomatillo out of the fridge for about 1 week or 2 weeks in the fridge.
How to eat
Remove the papery shell and wash the sticky layer off the tomatillo. The fruits can be eaten raw and used in salsas, soups, jams, or chutneys. Tomatillos can be nicely roasted together with chili peppers and processed into "salsa verde" or "mole". Delicious with tacos and nachos!