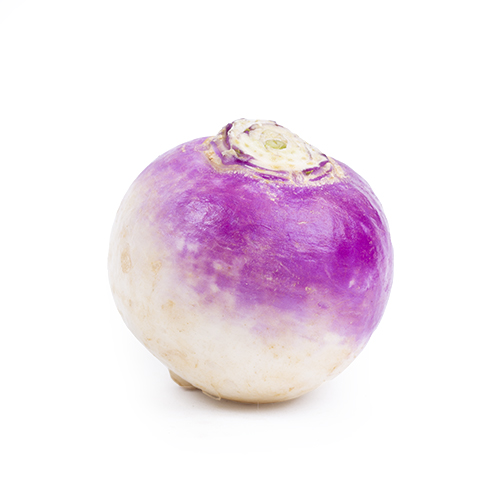 — VEGETABLES – ROOTS AND TUBERS
Turnip
This bulbous purple white tuber is about the same size of an apple. Turnip is a true spring vegetable.
Availability turnips

Origin
Turnips were harvested already in the era of the Romans and Greeks. The people thought that turnips have been domesticated in areas around Afghanistan, Pakistan and the Mediterranean Sea.
GERMANY & FRANCE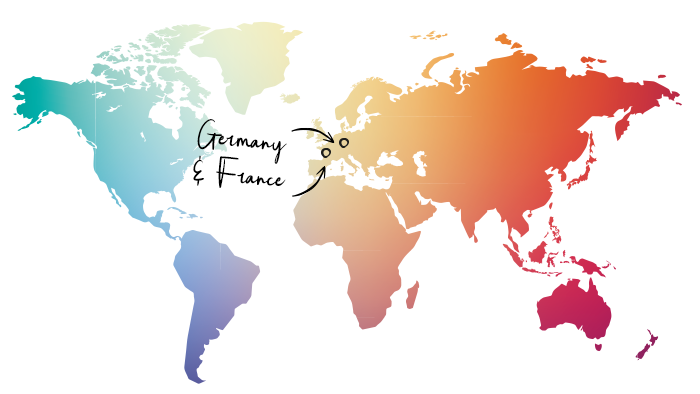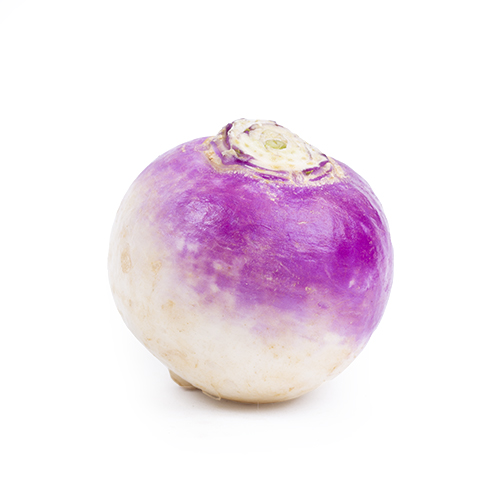 How to store
Store turnips at a cool place. With a temperature between 0-4 degrees can turnips be kept for three to five months.
How to eat
Peel the turnips before use. Thereafter you can choose to cut the turnips into slices, cubes or fries. The possibilities are endless. For example: you could use the turnip for vegetable soup, stir fry dishes and stews.