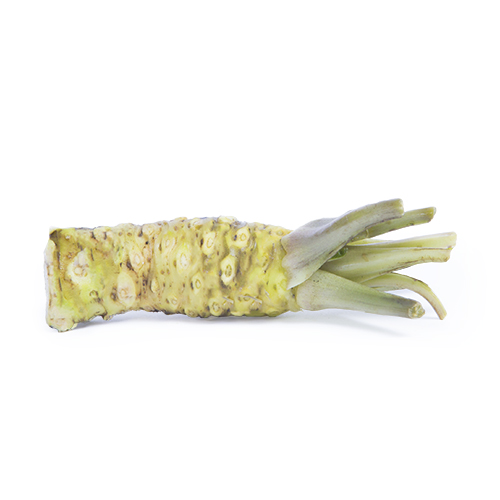 — VEGETABLES – ROOTS & TUBERS
Wasabi
NEWS FLASH! There is a good chance that you have never eaten real wasabi before. Yes that's right. The small packs of wasabi which are often served with sushi, are made of the cheaper brother of wasabi: the horseradish, accompanied by different additives. Real wasabi is a true umami-adventure!
Availability wasabi

Origin
Wasabi only grows in running water along the banks of mountain rivers in Japan, but today they can mimic these conditions well in other parts of the world.
HOLLAND & JAPAN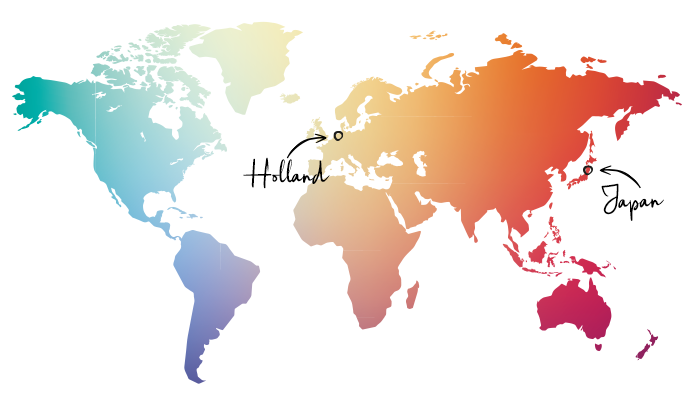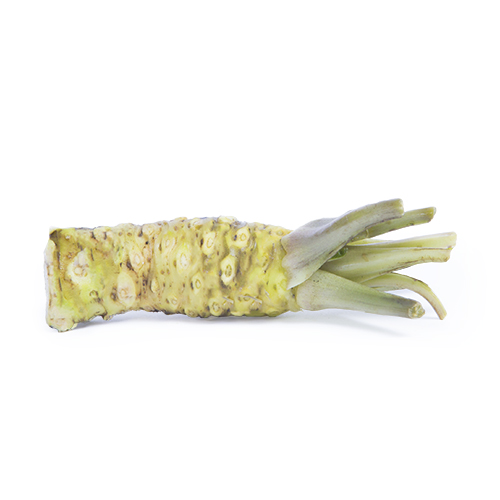 How to store
Wasabi can be stored in airtight bag in the fridge.
How to eat
To use wasabi, you need a special wasabi grater. Cut the leaves diagonally, leaving a kind of "pencil point", Now make circular movements on the grater. Serve the wasabi as quick as possible after grating. Wasabi tastes great with Japanese dishes that could use some heath.