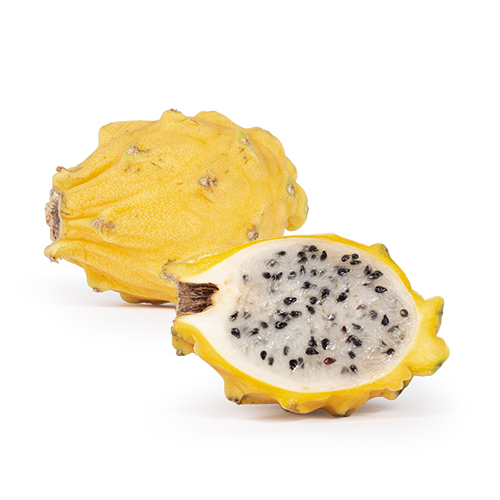 — FRUIT
Yellow pitahaya
This beautiful, scaly cactus fruit is related to the pink pitahaya; also called dragon fruit. The inside of a yellow pitahaya consists of white, slightly sweet and aromatic pulp. Yellow pitahaya are known to be sweeter and creamier than the pink variety.
Availability Yellow pitahaya

Origin
Yellow pitahaya are grown in Ecuador and Colombia, but are also increasingly seen in Southeast Asia. The cactus plants are beautiful to see with many hanging "cactus arms" and a lot of beautiful flowers, which eventually blossom into pitahaya.
ECUADOR & COLOMBIA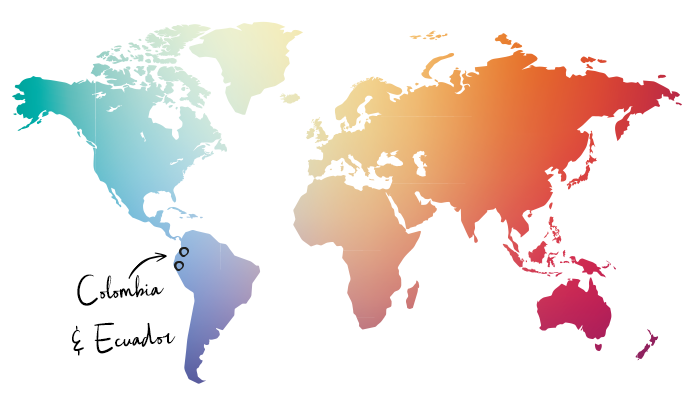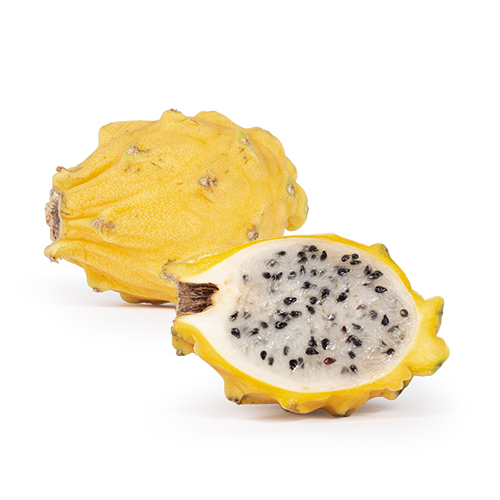 How to store
A ripe, yellow pitahaya can be kept in the refrigerator for a few days, but best is to eat it as soon as possible. You can ripen a pitahaya that is still green at room temperature.
How to eat
Spoon the pulp from the skin with a spoon. Then cut the decorative pulp into cubes or slices. Or use a melon scoop to make nice balls. You can of course also eat the pulp straight from the skin, as you would do with a kiwi.