50ml Gin
Tonic

2 cinnamon sticks
3 star anise
1 grapefruit
crushed ice
Gin & Tonic with a spicy twist
Fill the glass with crushed ice.
Pour in the Gin and the grapefruit juice and fill with Tonic until the glass is full.
Add the cinnamon sticks and star anise and finish the cocktail with a slice of grapefruit on the rim of the glass. Cheers!
If you like more spice, add some extra cinnamon sticks and star anise, or experience with some other spices.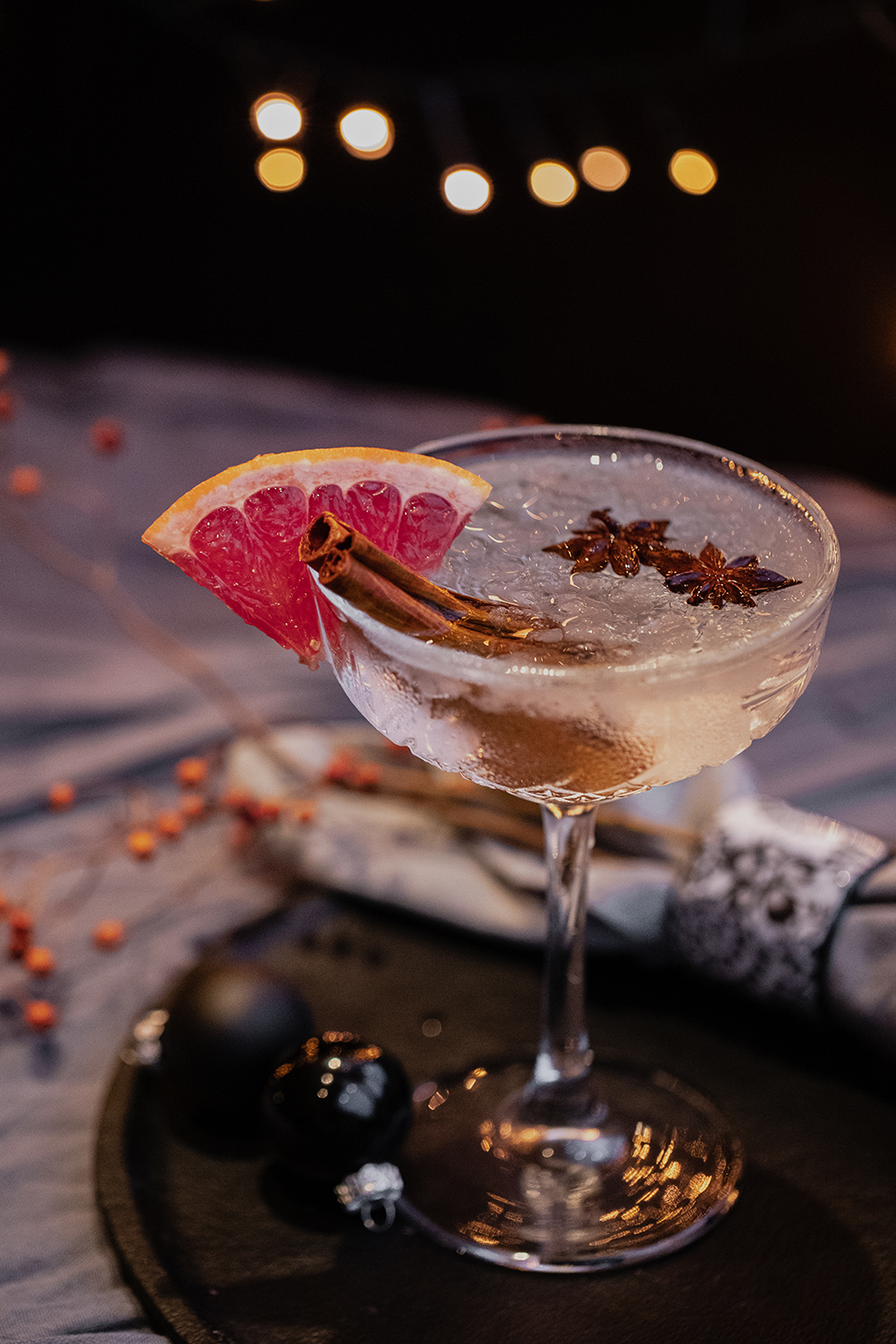 — SPICES
Cinnamon sticks
Cinnamon is a spice that comes from the inner bark of the cinnamon tree. Cinnamon is sold in sticks. The cinnamon can contain two types, the Ceylon cinnamon and the normal cinnamon. Cinnamon sticks have a very unique and recognizable taste that can best be described as sweet, woody with a light lemon flavor.