— NEWS
Trick or treat!
Summer is behind us and we're already in the middle of autumn. The days are getting shorter, the weather is changing and we see pumpkins popping up everywhere, which can only mean one thing… Halloween is just around the corner!
Pumpkins, pumpkins and more… pumpkins! Halloween is just around the corner and of course pumpkin are unavoidable. Prepare magical and delicious pumpkin recipes, enjoy the beautiful colors and shapes of ornamental pumpkins or create your own Halloween work of art.
Time to get creepy and unleash your creative mind! Of course, there are plenty of ways to decorate your home; ghosts, spider webs, bats, skeletons… But one of the most famous is the hollowed out pumpkin. Whether you are an experienced pumpkin artist or a beginner: everyone can do it with these special Halloween pumpkins and the step-by-step plan below.
Happy Halloween!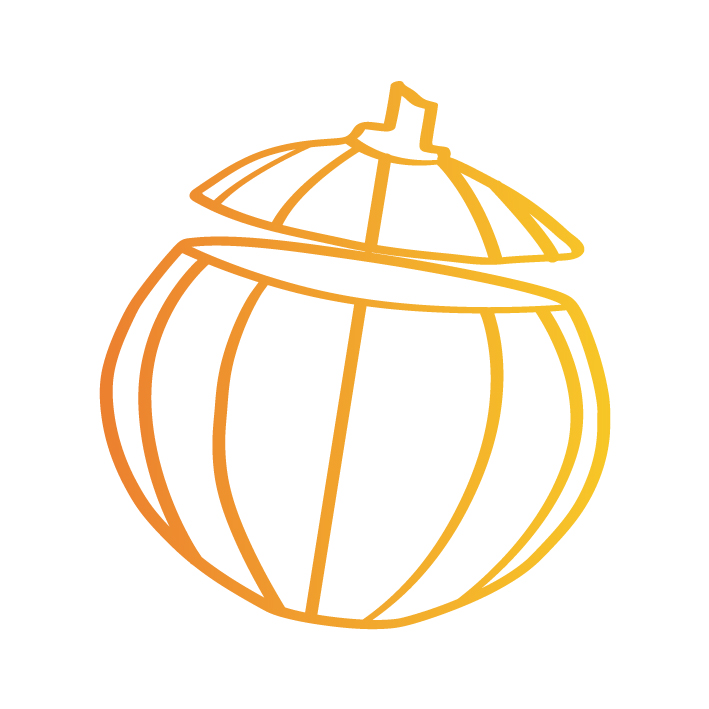 Cut off the top of the pumpkin at the top. This is easiest to do with a serrated knife. To hollow out the pumpkin, use a spoon and your hands to pull out the seeds and pulp. Continue until you have a nice smooth interior without threads and the edge is approximately 1 inch thick.
We've made it easy for you by sticking template stickers on these special Halloween pumpkins. So all you have to do is cut them out carefully with a sharp knife. Of course you can also draw your own face. Make your pumpkin as creepy as you wish, there are no limits!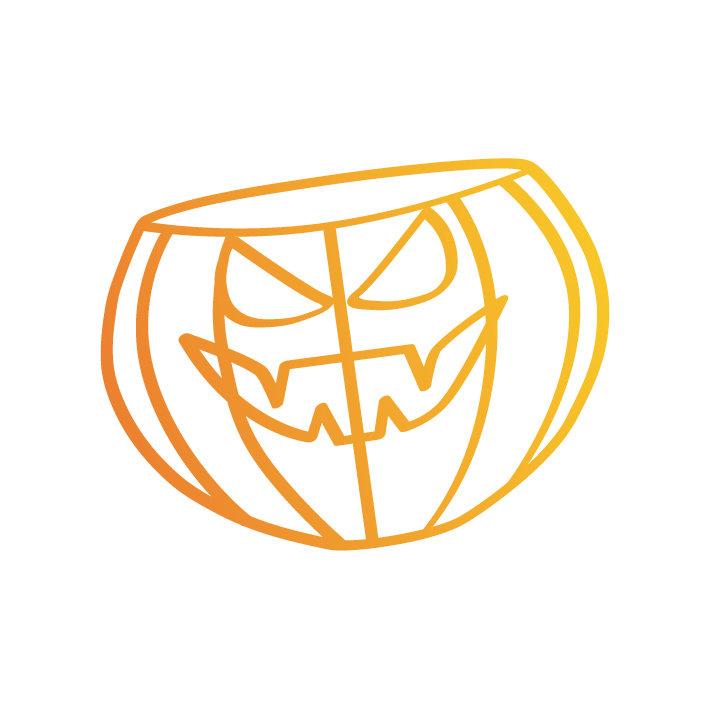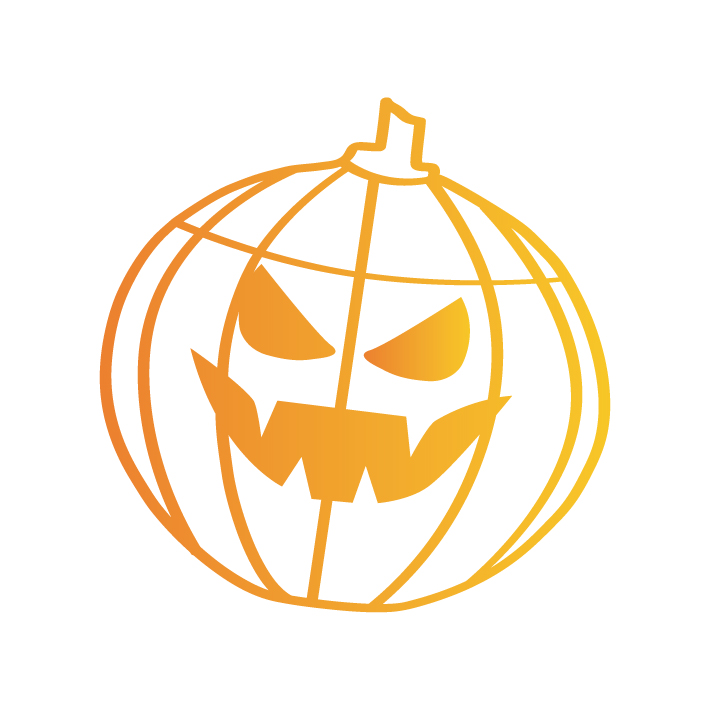 Finally, place a candle or lamp in the pumpkin and replace the hat on top. Your pumpkin artwork is finished. Have fun and have a spooky Halloween!
— PRODUCT
Pumpkin 'Jack o'lantern'
The pumpkin 'Jack o'lantern' is a medium-sized, round pumpkin with a beautiful deep orange color. This pumpkin is as the Halloween pumpkin. By hollowing out the pumpkin and carve out a scary face with a sharp knife, you can easily create the perfect lantern for on your doorstep. A must have for the annual traditional Halloween party!
— PRODUCT
Pumpkins
Orange, green, gray… Pumpkins come in all shapes and sizes. They have a sweet taste with a nutty character. Pumpkins are versatile and tasty and are often popular with children. In autumn, pumpkins are also often seen as decoration. Use the cheerful decorative pumpkins from our range or the special Halloween pumpkin to create your own work of art.