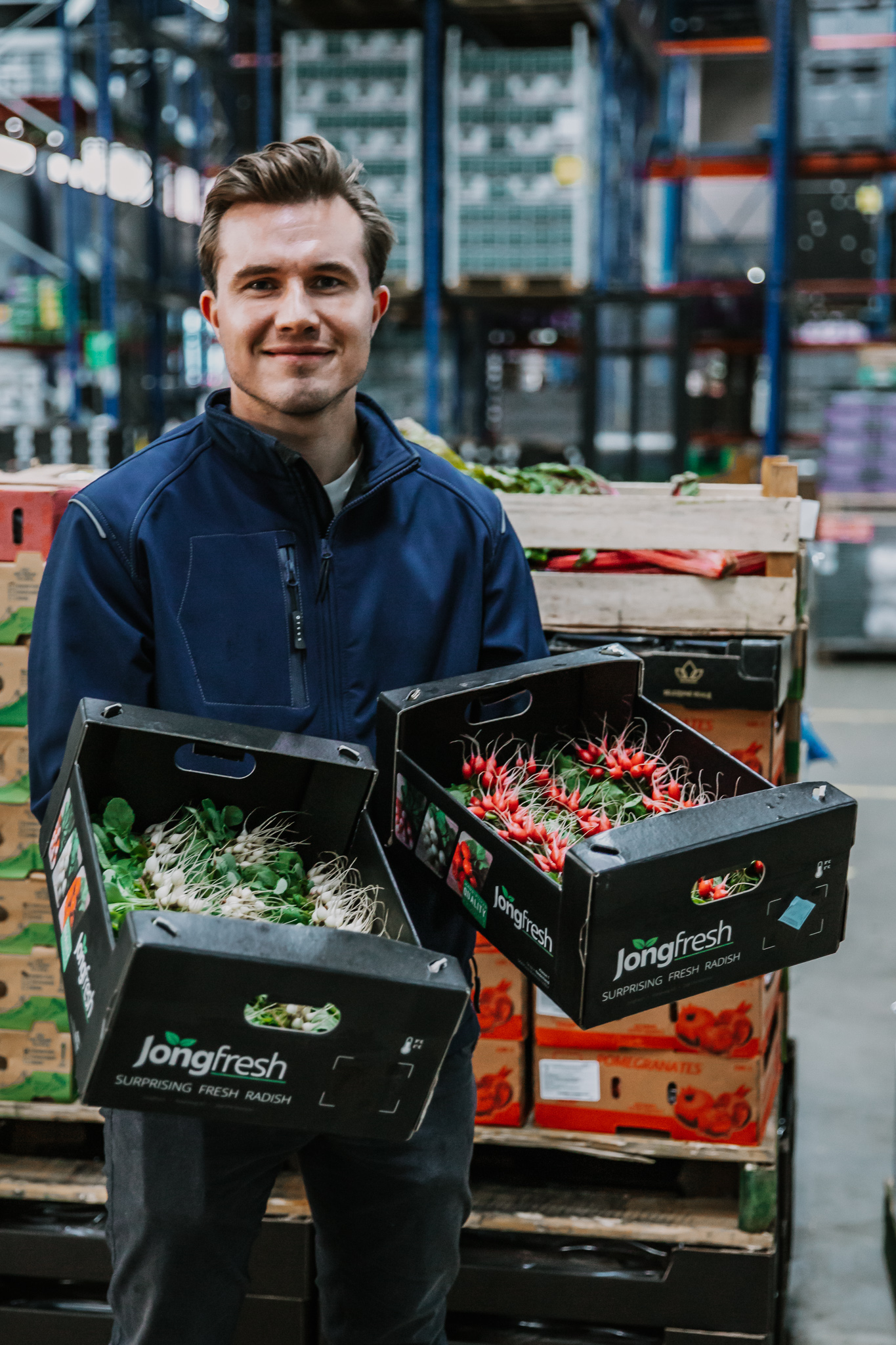 — NEWS
New in our range: micro and rainbow radish!
"A few weeks ago we have expanded our range with rainbow radish and micro radish." says Wanja Engbergen. "These colorful radishes can really brighten up the plate and shelf and are very tasty. The radishes are sown and harvested by experienced people at our grower. Then the radishes are bunched by hand so that we can be sure that the quality is perfect and the radish arrives undamaged at our customers."
The rainbow radishes are available in 15 bunches per box, in the colors red, white, purple or mixed. "The purple variety has only been around for a year and makes completes the festive look of the box." Wanja continues. "There is a lot of innovation going on in the radish world. Micro radishes for example: beautiful, mini radishes that are entirely edible, including the leaves. These radishes are difficult to grow, but the result is impressive!". The micro radish is available in boxes of 15 bunches of 25 pieces, in the colors red, white and white tipped or in a nice mixed box.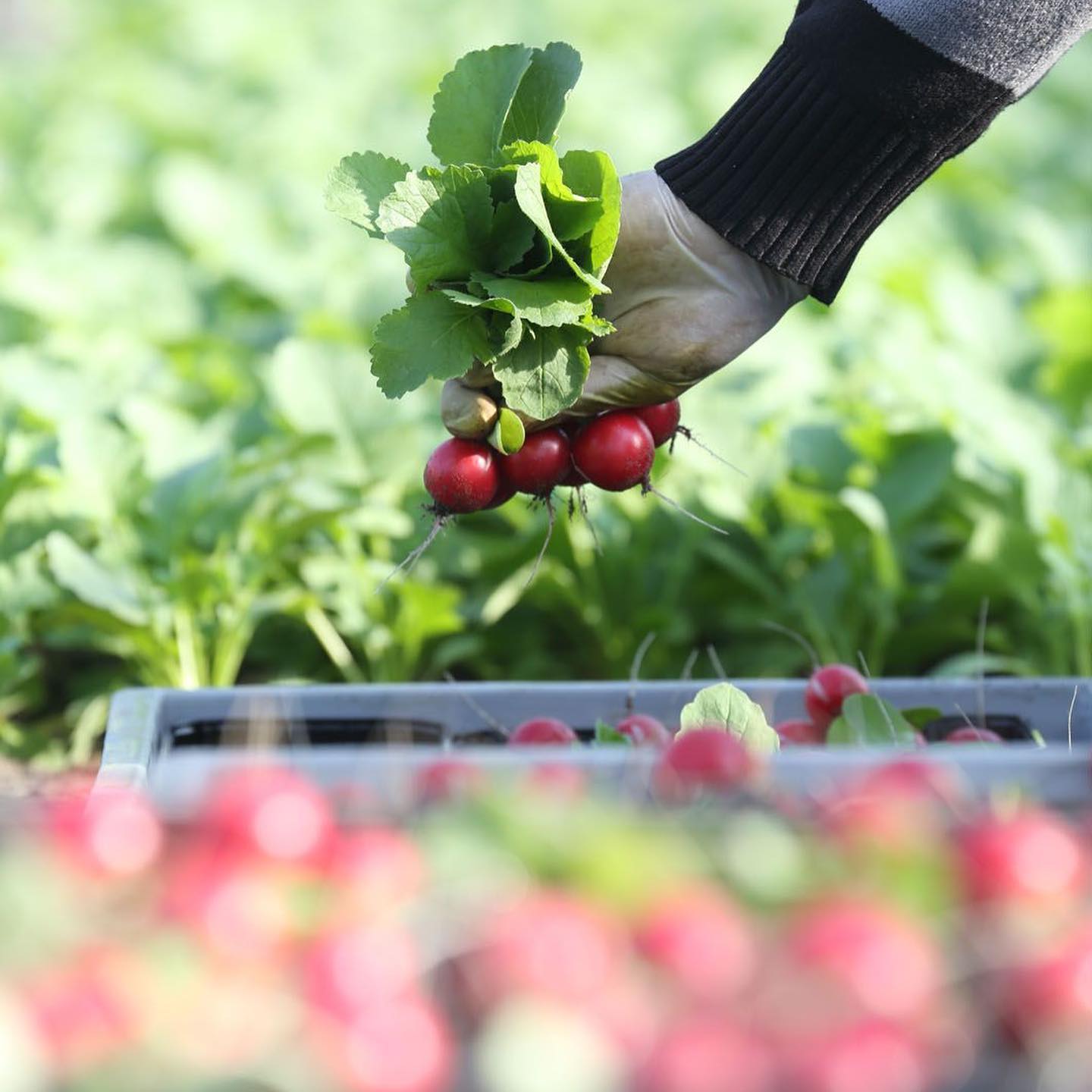 Wanja himself is also quite new in the "range" of Bud Holland. Since February 1, 2020 he started as a Junior Commercial Employee. His study Business Administration and Agribusiness at Van hall Larenstein University fits his position at Bud Holland very well. "I love to travel and during my studies I did a lot of internships abroad. For example, I did an internship in Madrid for 4 months at a company that produces organic olive oil. I sold this to specialist stores throughout the Netherlands." says Wanja. "During a 12-month internship in Chile I was responsible for a project in which the production and distribution of the local tomato variety 'Limachino' was improved. This nostalgic tomato variety was 'forgotten' and I have put it back on the map at several retail channels in Chile. An educational and successful assignment!"
Due to his good experience in the fresh produce sector, Wanja ended up at Bud Holland after graduating. "It is a great, versatile position. I enjoy working with these special products and the international character of the company also appeals to me."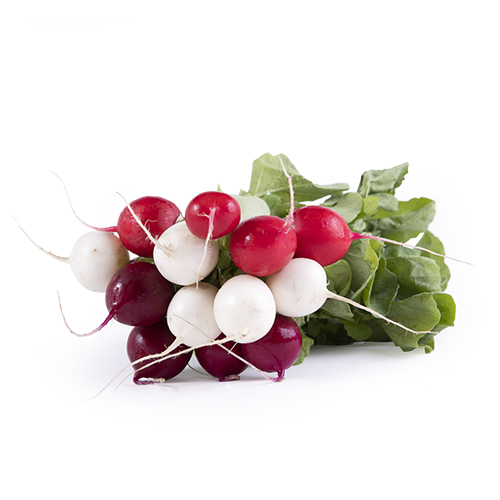 — PRODUCT
A feast for the eye and for the mouth, these rainbow radishes. Pink, white and purple, perfectly round radishes with velvety, green leaves. The white variety is slightly spicier than the red and purple variety. Did you know that you can also finely chop the radish leaves and use them in a salad?