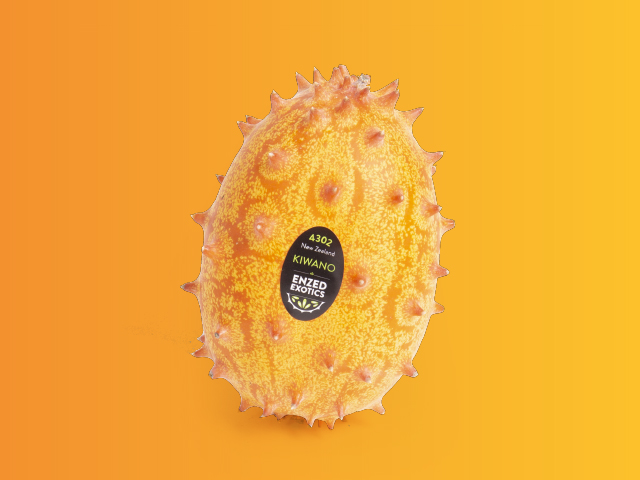 — NEWS
New Zealand kiwano's arrived
Bron: agf.nl
This week, kiwano's from New Zealand have arrived at the Bud Holland warehouse. It does not happen very often anymore that this exotic is flown in, because in general kiwanos are brought in from more nearby countries. Peter Hobert of Bud Holland indicates that these fruits are imported almost all year round from France, Croatia and Ecuador. Although the New Zealand kiwano is the best available, according to Hobert, it is significantly more expensive to get it from there.
Outside New Zealand, this fruit bears a different name: "The kiwano is a registered brand name and may only be sold under that name by the rightful New Zealand grower and his partners as reseller." Beyond that, this fruit is known under the name 'horned melon'. The kiwano is the fruit of a plant of the cucumber family. Originally from the Kalahari desert in Africa. In appearance a green / orange to completely orange skin with jelly-like green fresh flesh with edible seeds.
The Kiwano is an exclusive exotic fruit with a high decorative value. The pulp has a taste in a combined trend of banana, melon and cucumber. The juice also has an extremely thirst-quenching property. The fruit has the best and longest shelf life at an average temperature. The sales of this exclusive exotic is logically under some pressure because of Covid-19. The reduced sales to the higher segment in particular, such as restaurants, hotels, cruise ships, airlines and holiday resorts, is a confirmation of this.