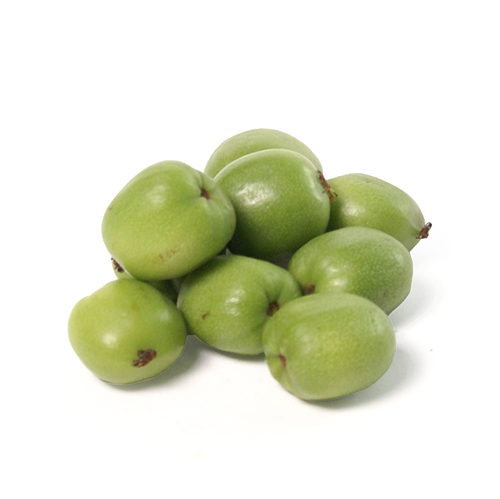 — FRUIT
Kiwai
Kiwai or kiwi berry is the little brother of the kiwi. Its small size makes it the ideal, healthy snack on the go. Moreover, kiwai has an edible skin and tastes delicious!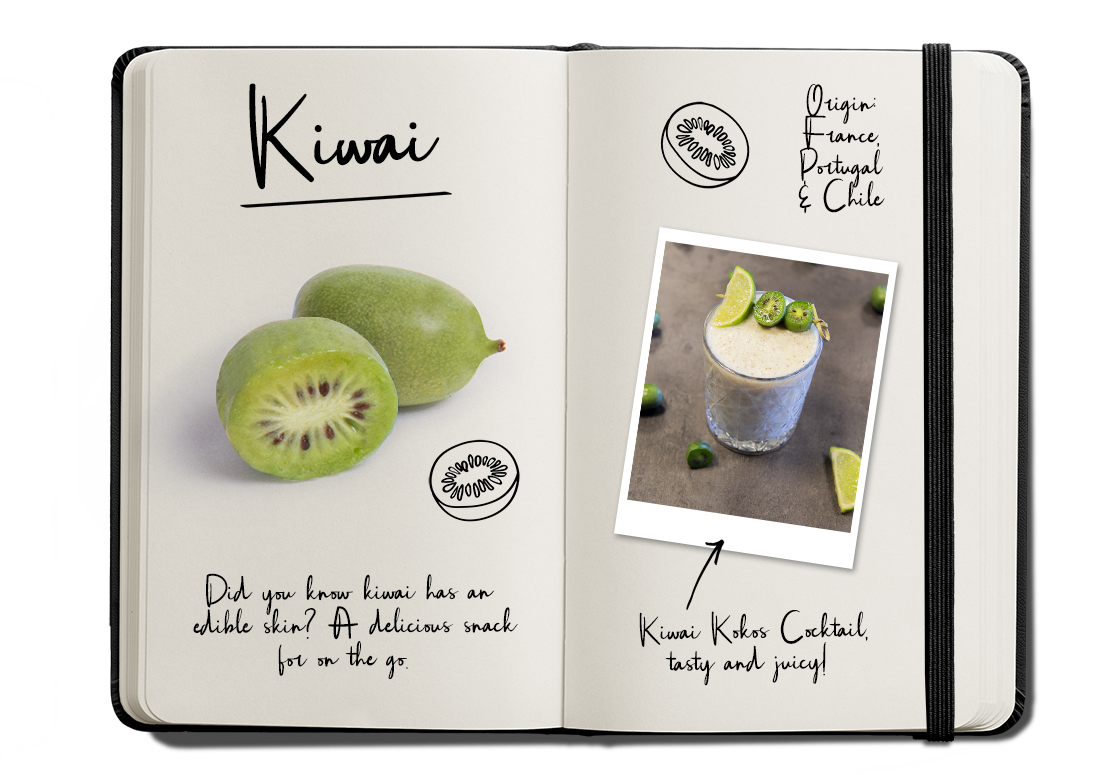 Availability kiwai

Origin
The kiwai has been around for a long time, but was often kept as an ornamental plant. The green climbing plant has cheerful, white flowers during the flowering period.
FRANCE, PORTUGAL & CHILE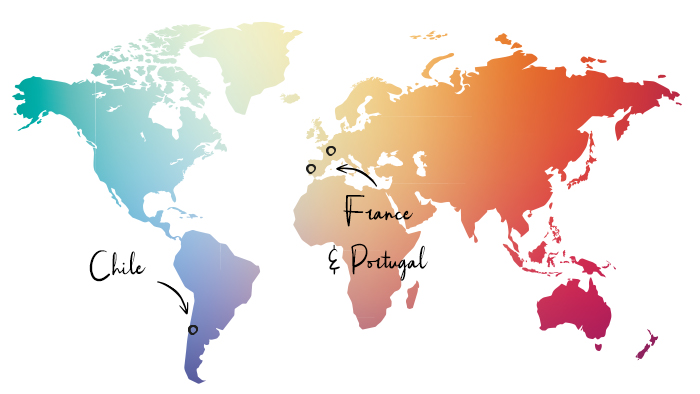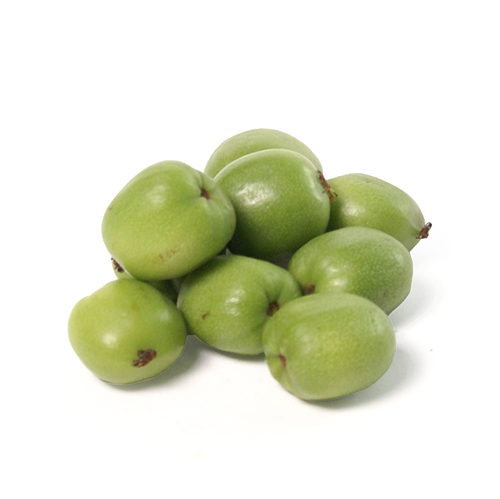 How to store
Unripe kiwi berries can be ripened on the fruit bowl. Ripe kiwi berries are stored in the refrigerator.
How to eat
Kiwi berries have an edible skin. Halve the berries and there will be a delicious topping in cocktails or yogurt.