5 Kiwi Gold
Juice of halve a lime
1 teasp. Pickled ginger
200 ml. Coconut milk
(Coconut)rum to tastes
Kiwai for decoration, halved
Lime wedges for decoration
Icecubes
Kiwaicolada
Pure the Kiwi Gold together with the coconut milk, lime juice and pickled ginger in a blender.
Fill the glasses with the mixture and add ice and rum.
Per glass, stick 2 halved Kiwai and a lime wedge on a skewer.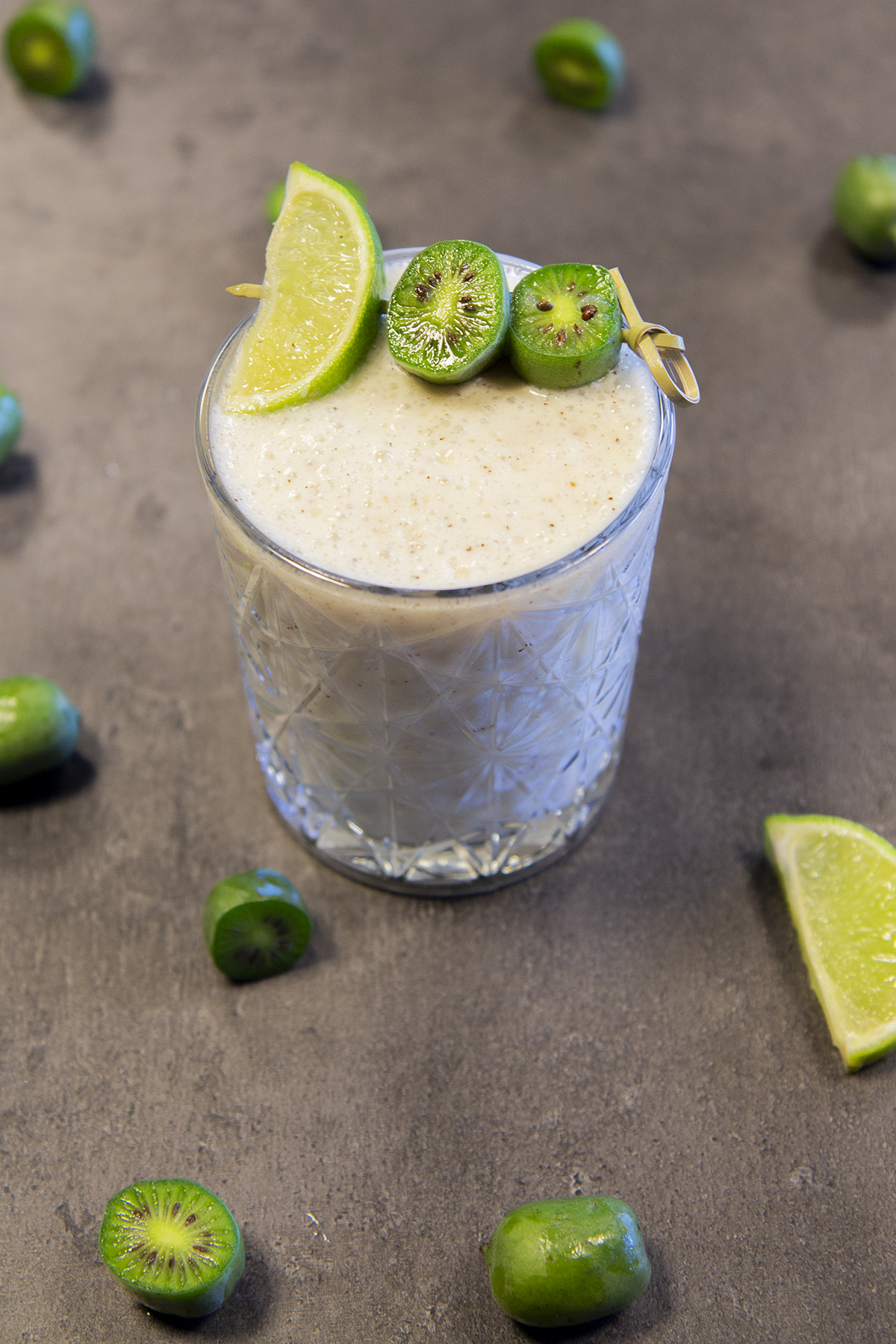 — FRUIT
Kiwai
Kiwai or kiwi berry is the little brother of the kiwi. Its small size makes it a super handy snack on the go. Moreover, kiwai has an edible skin and tastes delicious!
Chicha Morada, a spicy fruitdrink from Peru!
Rianne Haaring
2023-09-18T10:16:16+02:00