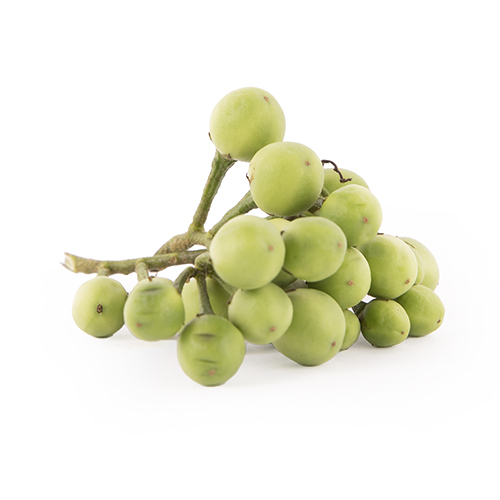 — MINI VEGETABLES
Pea eggplant
No, this is not a bunch of grapes! And not a bunch of peas either. These are very small eggplants. The taste is quite bitter and they can be eaten raw, but they are usually used in curries. It is a popular product in Thai, Lao and Indian cuisines.
Availability pea eggplant

Origin
These tiny eggplants grow in bunches and are native to Central America. They now grow in many other tropical countries.
MEXICO & UGANDA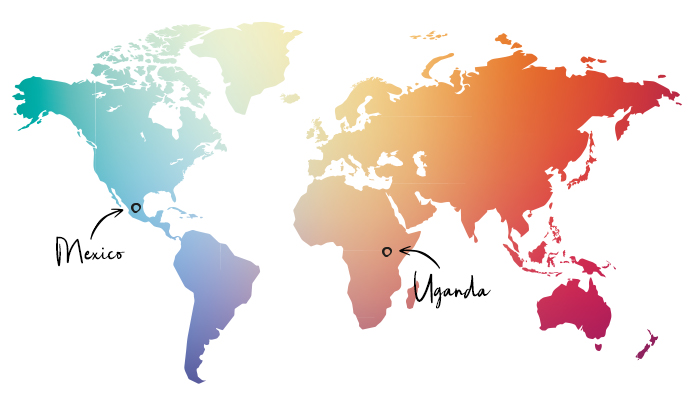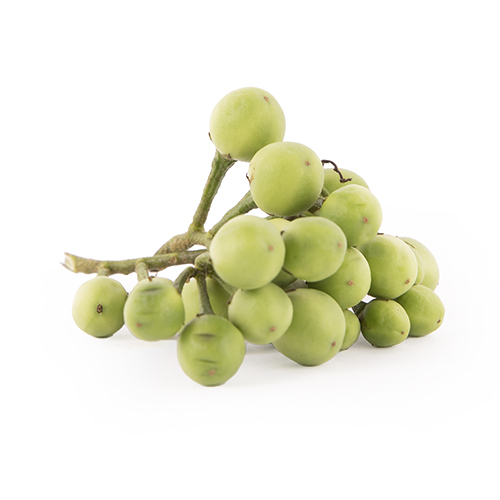 How to store
Don't store pea eggplants in the refrigerator, but in a cool and dry place.
How to eat 
Pea eggplants are usually added to curries, especially Thai green curry (Gaeng Kiaw Wan). They cook quickly and are usually added after about 5 minutes to soften slightly.