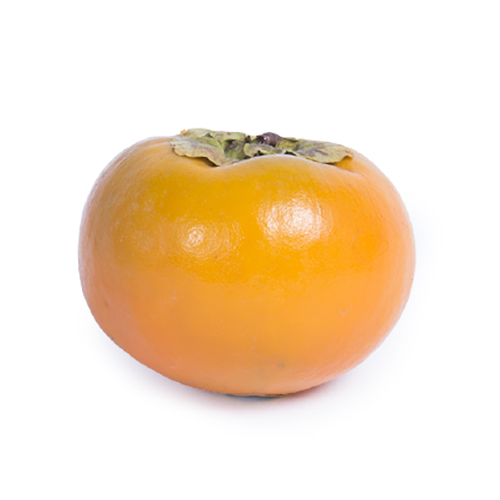 — FRUIT
Sharon fruit
Sharon fruit is a cheerful, orange fruit with sweet, juicy flesh and a fairly firm skin. It's a brother of kaki fruit, but flatter. However, you can only eat kaki fruit when the fruit is nicely ripened, but you don't have to wait for that with sharon fruit, they are always delicious! Sharon fruit also looks a bit like an orange tomato, but with a taste that resembles an apricot or mango.
Availability sharon fruit

Origin
The sharon fruit is originally from Israel. The tree is a subtropical tree that is sometimes compared to an apple tree from a distance. The botanical name is Diospyros, Dios stands for god and pyros means fruit.
SPAIN, ISRAEL & SOUTH AFRICA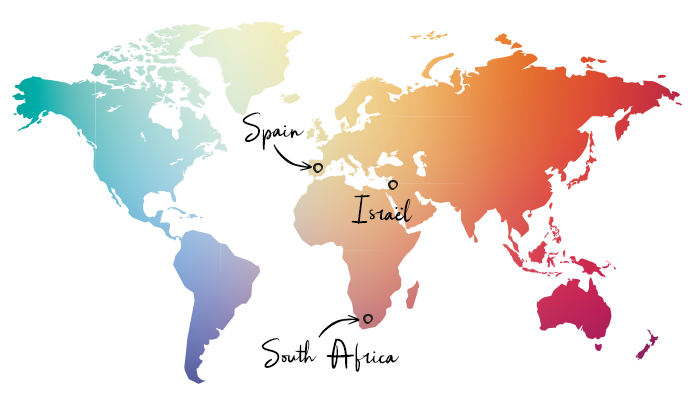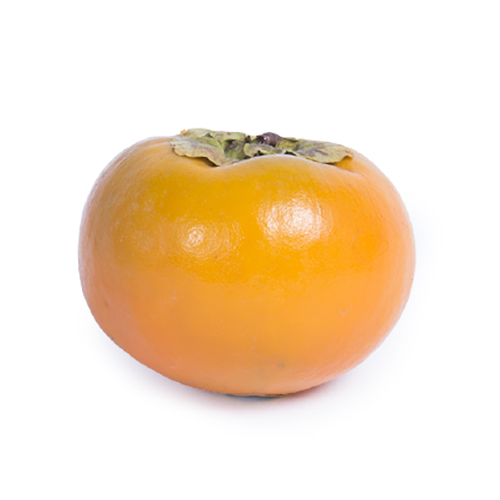 How to store
Sharon fruit ripens best at room temperature. If you want to keep the persimmons a little longer, it is best to put them in the fridge.
How to eat
With sharon fruit you don't necessarily have to wait until it is ripe. It's always delicious! You can eat sharon fruit with skin and all and use it well as an addition to salads or make a fantastic chutney.
Nutritions per 100g
| ENERGY | PROTEIN | CARBS | OF WHICH SUGARS | FAT | OF WHICH SATURATED |
| --- | --- | --- | --- | --- | --- |
| 78 kcal / 327 Kj | 0,5g | 18,5g | 18,3g | 0g | 0g |
| FIBRES | SODIUM | CALCIUM | IRON | VITAMINS | |
| 0,5g | 1g | 10mg | 0,4mg | A, C, E, B6 | |