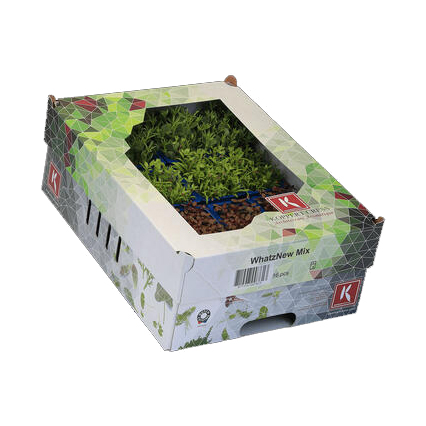 — LEAVES, BLOSSOMS, SPROUTS & CRESSES
WhatZnew Mix
The WhatZnew Mix is a special mix of the latest cresses. The composition of the mix therefore changes as new cress varieties are introduced.
Availability WhatZnew Mix

Origin
WhatZnew Mix has been created to make the new cresses accessible for specialised restaurants and small-scale users. It is a response to the demand for availability and ease of ordering. The WhatZnew Mix means it is no longer necessary to order large quantities, as a result of which a fresh product is always at hand.
HOLLAND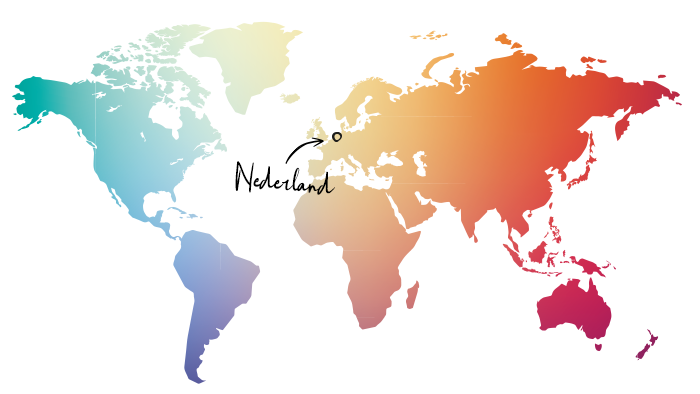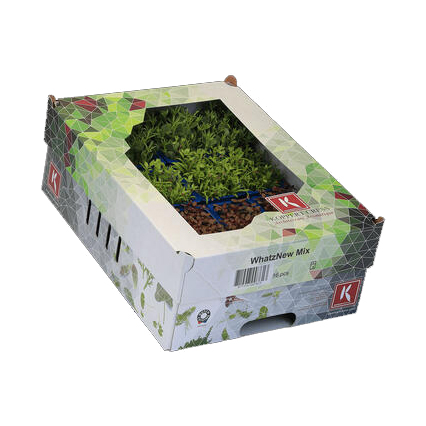 How to store
The mix is available year round and can easily be stored for up to seven days. The storage temperature for this product is between 2-7°C. The optimum temperature for maintaining the best quality is between 2-4°C. Produced in a socially responsible culture, the WhatZnew Mix meets the hygienic kitchen standards. The product is ready to use, since it is grown clean and hygienically.
How to eat
WhatZnew Mix Autumn 2020
Kyona Mustard Cress (Brassica)
Scarlet Cress (Amaranthus)
Vene Cress (Rumex)
Motti Cress (Levisticum)
Allergens
Mustard is a known allergen. Kyona Mustard Cress is not true mustard, but it does contain the substance that causes an allergic reaction to mustard..