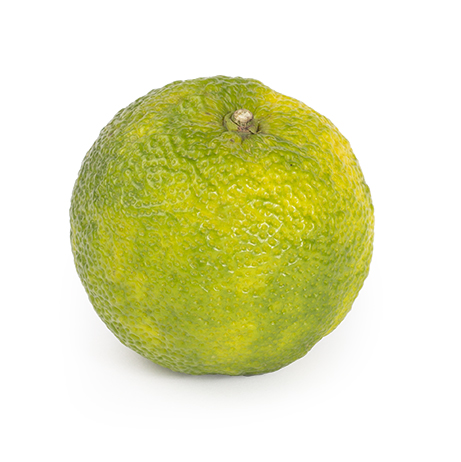 — FRUIT – CITRUS
Yuzu
Yuzu is a citrus fruit with a bumpy skin, which contains an aromatic taste and thus gives beautiful accents to dishes. Compared to a lemon, yuzu is less sharp. Yuzu is also used in some Asian countries for bathing. The peel then gives off a wonderful aroma and warmth that would reduce the cold and relax the mind. This is called yuzuyu.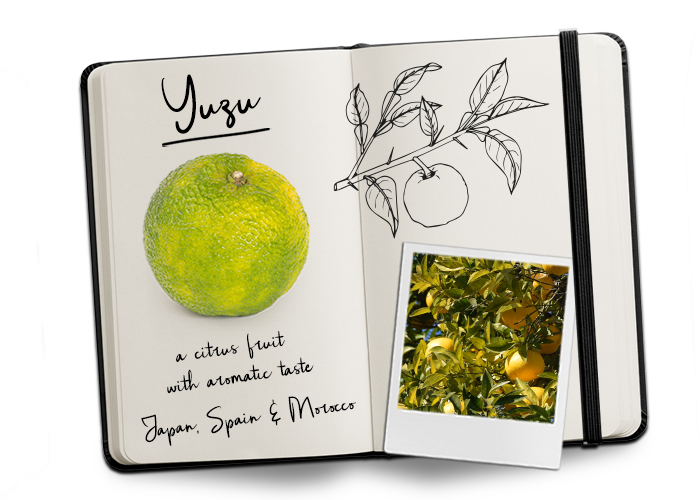 Availability yuzu

Oorsprong
Fresh yuzu is still limited available. Nevertheless, Yuzu from the Kochi region in Japan is available from November to February. The conditions in which the Yuzu grows the best, are mountain areas where the temperature differs during day and night which creates the perfect flavour. But nowadays there are also yuzus from Spain and Morocco.
JAPAN, SPAIN & MOROCCO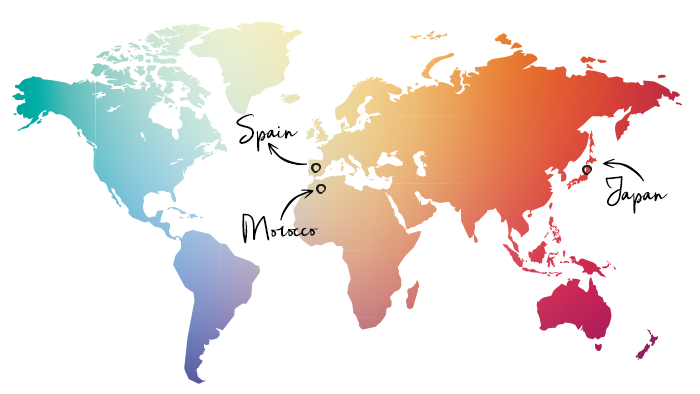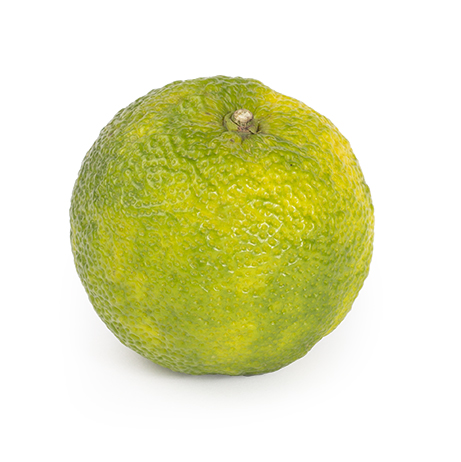 How to store
Store yuzu in the refrigerator. If it's not yet ripe, it's best to let it ripen outside the refrigerator.
How to eat
Yuzu juice is used to accompany fish and meat dishes, gels, mayonnaises, vinaigrettes, soups, sauces, in cocktails and desserts. Yuzu juice is also an important ingredient in the well-known Japanese ponzu sauce.
Voedingswaarden per 100g
| ENERGIE | EIWIT | KOOLHYDRATEN | WAARVAN SUIKERS | VET | WAARVAN VERZADIGD |
| --- | --- | --- | --- | --- | --- |
| 53 kcal / 222 Kj | 0,8g | 13,3g | 12g | 0g | 0g |
| VEZELS | NATRIUM | CALCIUM | IJZER | VITAMINES | |
| 1,8g | 0g | 17mg | 0,3mg | C, A, B6 | |