— NEWS
Happy Easter!
Nature is in bloom, the days are getting longer and in the morning the birds are chirping. It's Spring and that means Easter is just around the corner. Two days full of fun, looking for Easter eggs and enjoying the tastiest snacks and dishes together with friends and family at a festive brunch table. Make it special, go for colorful and tasteful. Of course, the Easter bunny's favorite vegetable, the carrot, cannot be missed! For example, hide the carrot in a carrot cake, see who finds it first 🙂
Colored carrots provide a cheerful feast on your plate! You can, of course, eat carrot raw by grating it or slicing it into thin slices or ribbons. Also nice: use a spirelli to make long 'spaghetti strings'. You can also cook, stir-fry or grill carrots, choose your own favorite method of preparation. View our extensive range of carrots below and treat your guests to a cheerful, culinary Easter party.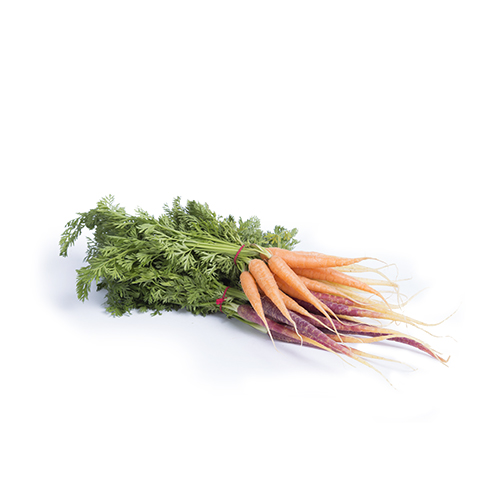 — PRODUCT
Mini carrots are available in a variety of colours, such as orange and mix. It is a root vegetable that grows under the ground. You can recognize the carrot by the elongated, round stem which is about 10 to 12 centimetres long. Mini carrots have a sweet taste and a crunchy texture.