1 medium butternut squash
100g Gorgonzola (crumbled)
80g baby spinach
2 tbsp. fresh thyme leaves
2 tbsp. honey
2 tbsp. olive oil
Pepper and salt
BBQ pumpkin
Preheat the barbecue to approximately 175-200°C. Cut the butternut squash in half lengthwise. Scoop out the seeds and any fibrous material with a spoon. You should have two hollow halves ready to fill. Brush each pumpkin half with olive oil and sprinkle with a pinch of salt and pepper. Grill the halves with the hollow side down for 1 hour on the barbecue.
Meanwhile, mix the Gorgonzola cheese, thyme leaves, spinach and honey. Spread the Gorgonzola mixture evenly between the two pumpkin halves. Tie the pumpkin together with kitchen twine.
Place the pumpkin on the preheated grill. Close the lid and let it bake for about 30-40 minutes or until the pumpkin is done. Carefully cut it into slices and enjoy!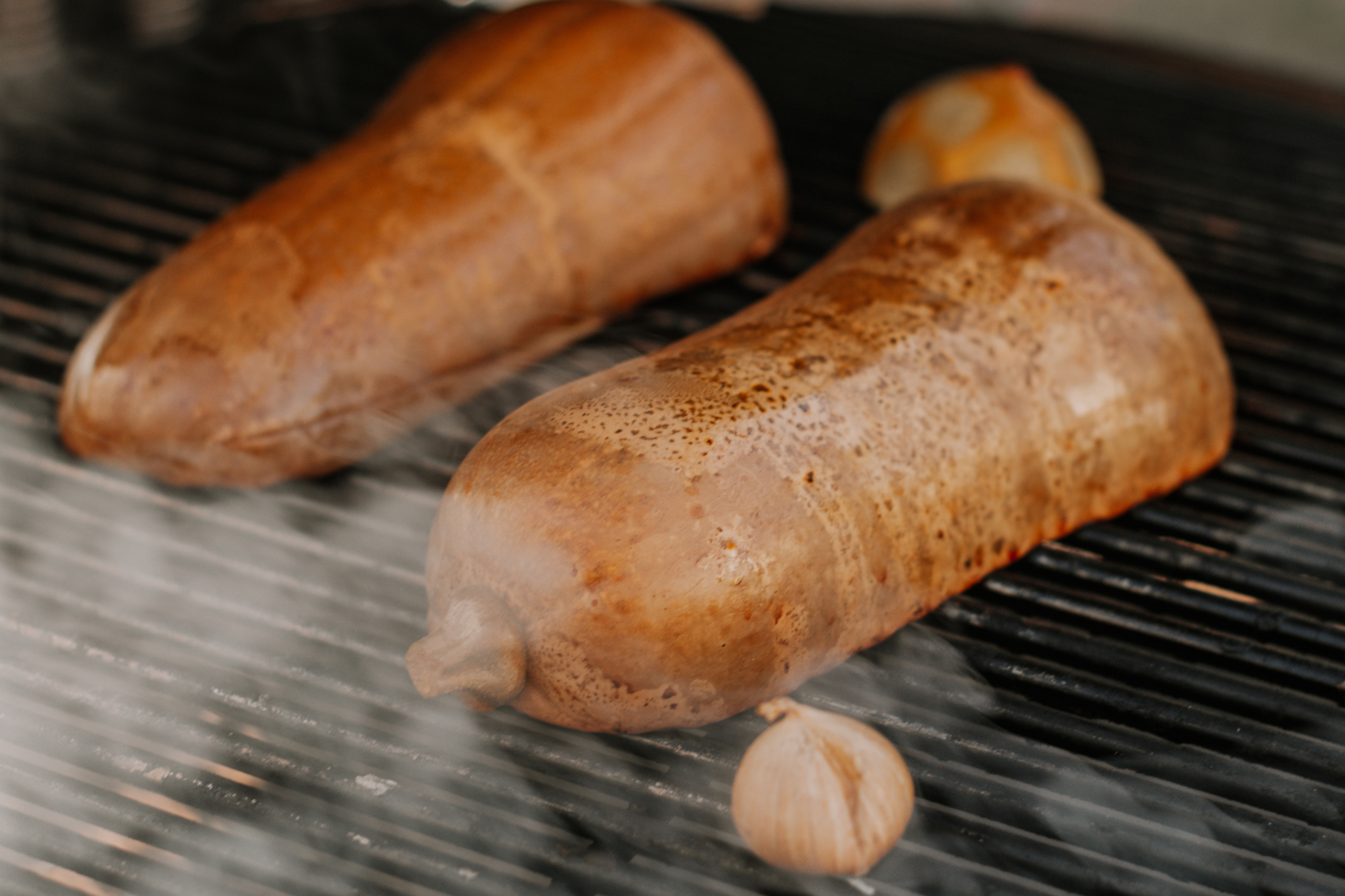 — PUMPKINS
Butternut squash
This bottle-shaped pumpkin tastes wonderfully sweet and nutty. The pumpkin is beautiful orange and has soft flesh on the inside. The skin is edible and the pumpkin contains a little bit of threads and seeds. So easy to prepare!