1 1/2 cups sugar
1 1/2 cups cranberry juice
2 cups fresh cranberries
4 twigs rosemary
2 tsp. sliced fresh ginger
Chilled sparkling wine
Cranberry & Ginger Mimosa
In a small saucepan, combine the sugar, cranberries, juice, rosemary and ginger. Bring to a boil and simmer (about 30 minutes) until the cranberries soften and burst. Remove the rosemary sprigs and finely mash the cranberries. Simmer a little more until the mixture becomes thick and viscous (approx. 15 – 20 minutes). Remove from heat and let the syrup cool completely.
Add 2-3 tablespoons of the cranberry mixture to each glass. Pour over the chilled sparkling wine at the last minute. Cheers!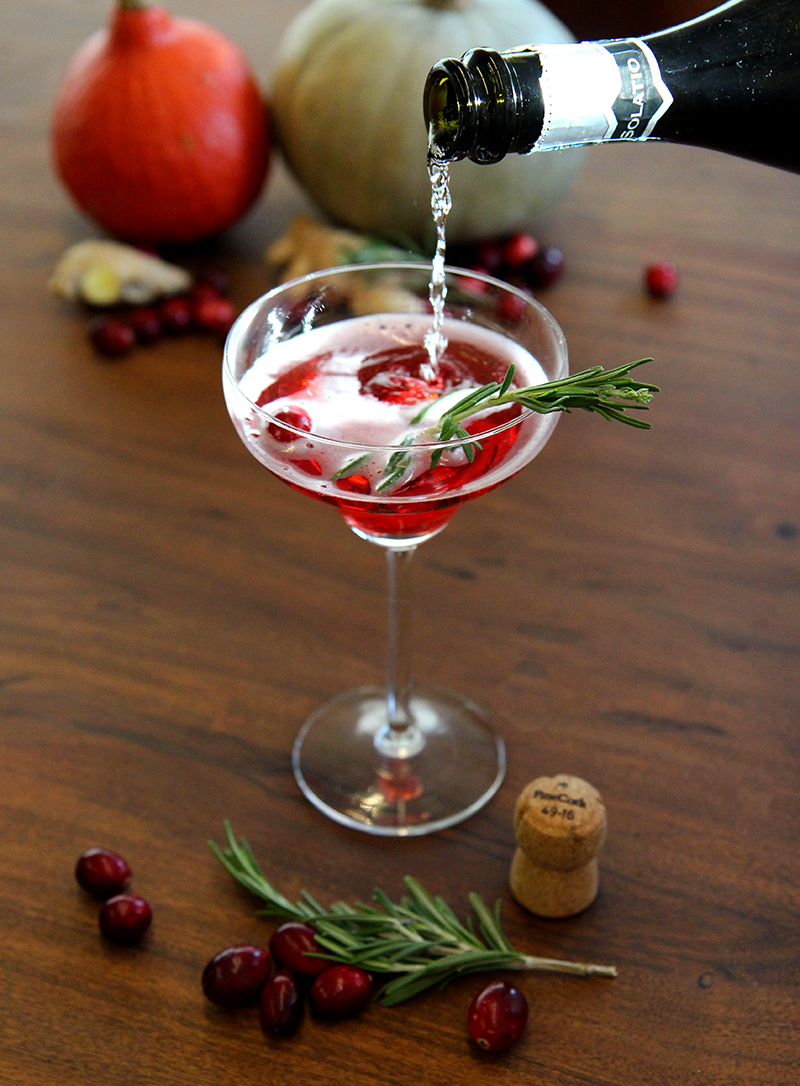 — FRUIT
Cranberry
This bright red glossy berry is known for its typical, slightly sour taste. For many people its a bit too sour to eat raw, but great for juice, compote or sauce. Did you know that cranberries can also be found in the Netherlands? In the 19th century, red berries from overseas washed ashore on Terschelling and took root.
Chicha Morada, a spicy fruitdrink from Peru!
Rianne Haaring
2023-09-18T10:16:16+02:00