— NEWS
Vamos a Chile!
Chile can rightfully be called one of the most diverse countries in the world. This elongated strip of land that winds along the western side of South America, unites a wide variety of climates and grounds. The snow-capped peaks overlooking the capital Santiago are only a few hours drive from the beaches of Viña. With the red desert of Atacama to the north and the unique glacier on the Patagonian south side.
With a rich, volcanic soil and maybe the purest waters in the world, Chile has an abundance of fruit all year round. Due to its elongated shape, Chile is able to grow both in the Northern Hemisphere and the Southern Hemisphere, resulting in many products being available all year round.
All this was reason enough for our colleague Wanja to visit this beautiful, fertile country. He visited our supplier of quinces and kiwai and takes us with him on his journey!
"My journey started in Requinoa, two hours south of Santiago. Here are the fields of our 'Champion' quinces. The orchard is located next to the Andes mountains and is divided into two parts. One suitable for Europe (larger fruits) and one for the USA (smaller fruits). A part of the trees for the European market is pruned before fruiting so that the remaining fruits get all the energy and therefore grow larger. The orchard was in bloom beautifully and we expect the new harvest around February/March ."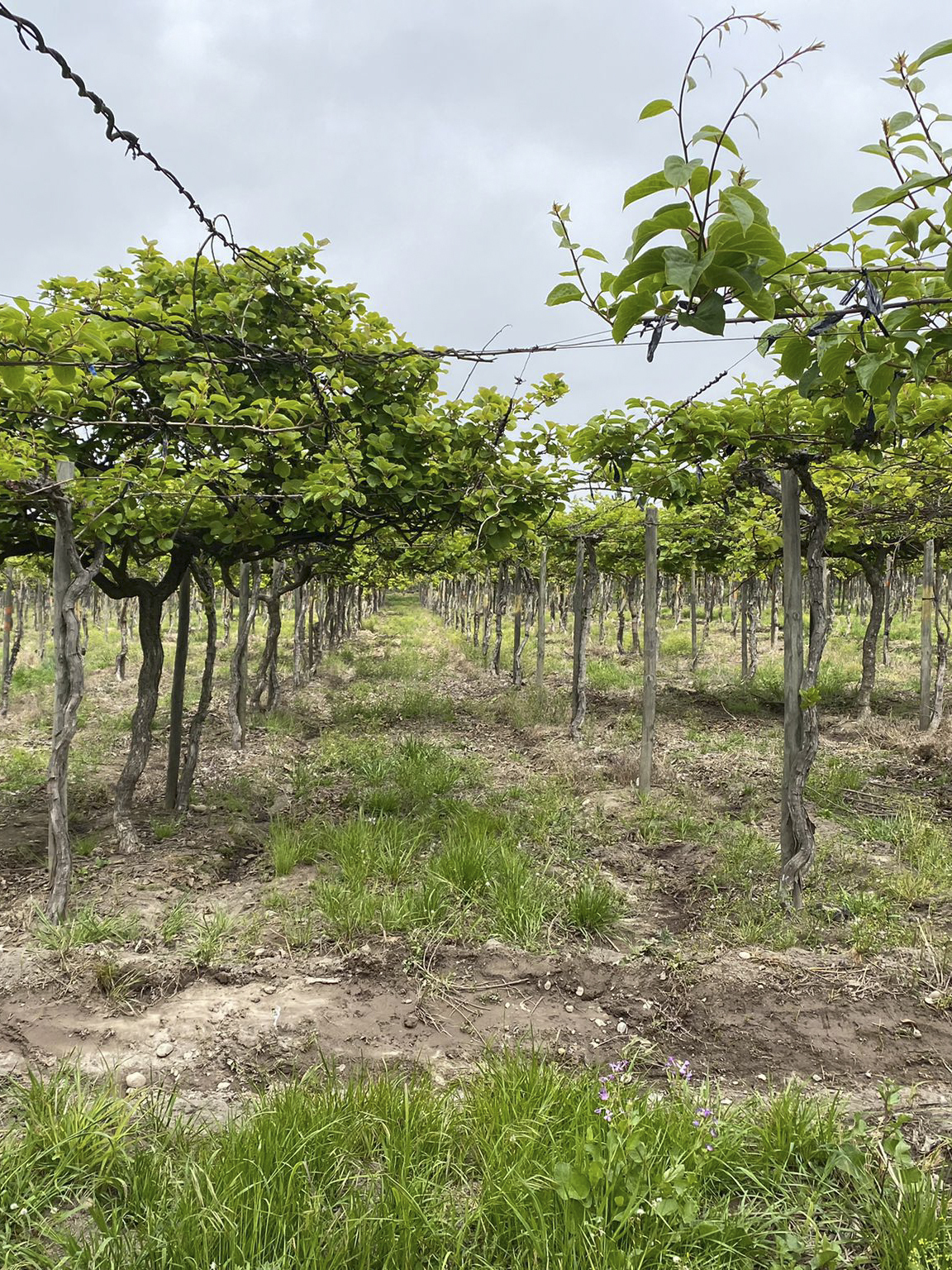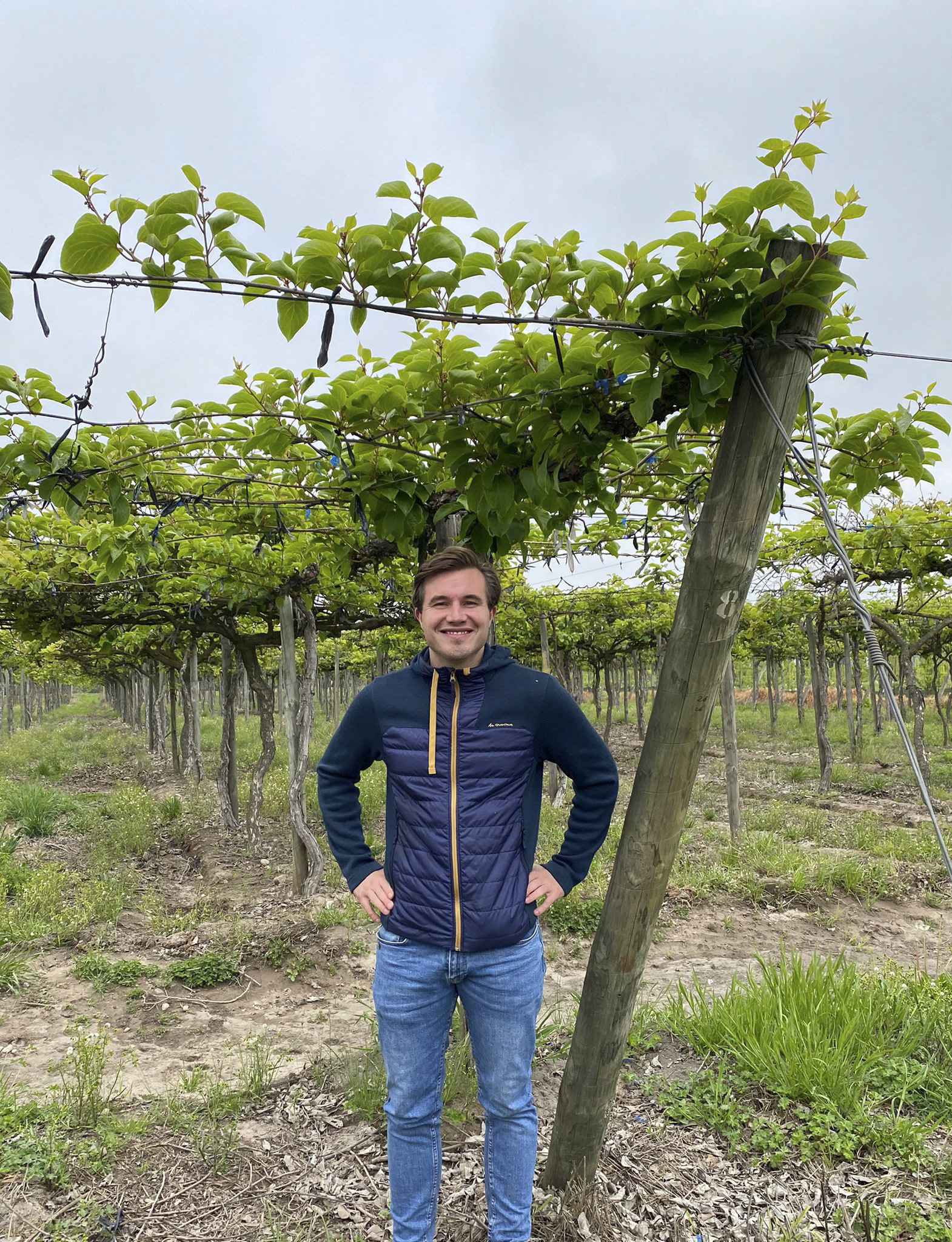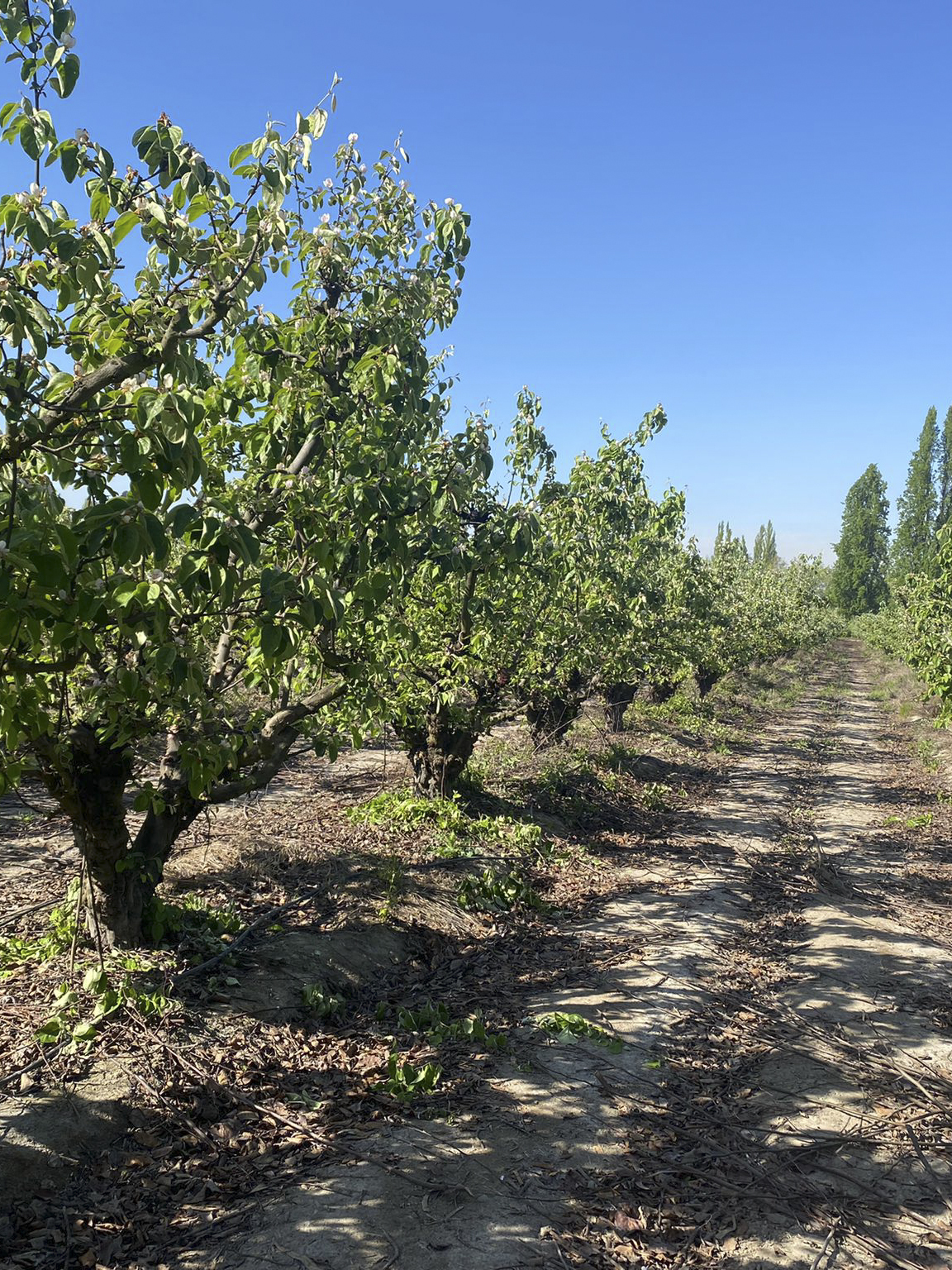 "Then I continued the journey towards San Fernando. In San Fernando are the fields of the kiwi berries. It's a small area with a special micro climate which is ideal for these fruits. Kiwi berries grow basically the same as normal kiwis, the plants look alike. A few years ago, the Kiwi disease PSA appeared in many kiwi orchards, causing the production of, for example, the yellow kiwi to decrease by as much as 90%. Fortunately, the trees of the kiwi berry variety from our supplier seem to be resistant to this, but it's going to be quite thrilling to see what will happen in the coming years. At least for the time being, they look beautiful and we expect the new harvest, just like the quinces, in February/March."