— NEWS
Happy Halloween
Trick or Treat! The end of October is all about Halloween. Houses are decorated with spider webs and we see hollowed-out pumpkins with carved faces at the front door. Halloween is a traditional festival that is celebrated annually and is becoming increasingly popular worldwide. This tradition is passed over from Ireland, where the Celts celebrated New Year's Eve thousands of years ago on October 31st and remembered the spirits of the deceased during this evening. The carved-out pumpkin with candles in it, symbolizes the wandering ghosts and is the most famous symbol of Halloween worldwide. Halloween was brought to the United States by Irish immigrants in the 1800s. Today it's more of a creepy children's party. During Halloween, when it gets dark, the kids dress up around the houses for a trick or treat.
View our range of pumpkins below and complete your Halloween party with ornamental pumpkins and tasty dishes with pumpkin in the lead!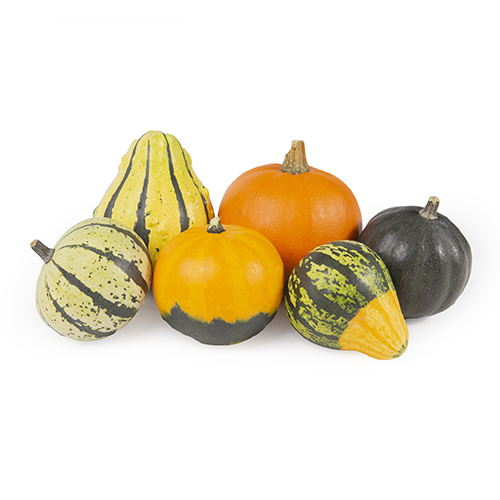 — PRODUCT
Ornamental pumpkins (or ornamental fruit or ornamental gourds) is a plant species that comes from the cucumber family and, as the name suggests, is not edible. Of course they are very nice as decoration in the house or at the front door. In the fall you see them popping up everywhere and they are also widely used as decoration for the Halloween party. The ornamental pumpkins are available in many different shapes, colors and sizes.
— PRODUCT
Mini pumpkin 'Jack be little'
The pumpkin 'Jack be little' is, as the name suggests, a small pumpkin and is about the size of a fist. It is the smaller version of the classic Halloween pumpkin, has a beautiful deep orange color and is full of flavor. Thanks to their small size, these pumpkins are very remarkable and very tasty to fill or roast in its entirety.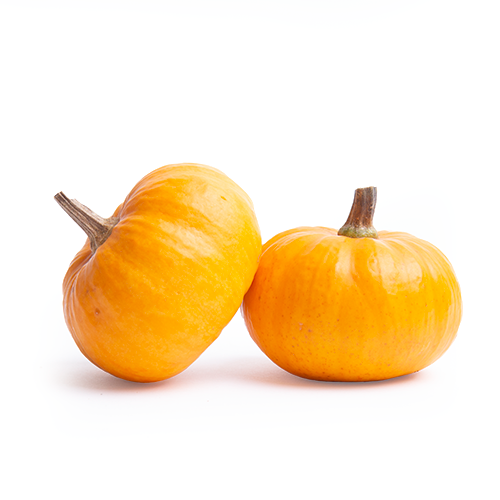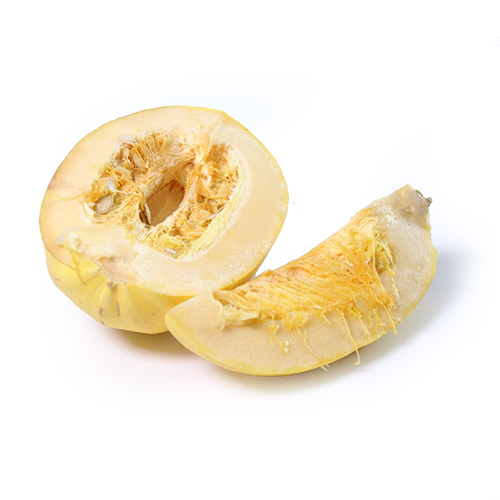 — PRODUCT
The spaghetti squash has a very special quality. Uncooked it doesn't seem very special, but the magic starts when it's cooked. Then the pulp turns into thin strands that resemble spaghetti. And of course you can use it like spaghetti! A nice alternative to regular spaghetti.
— PRODUCT
This beautiful pumpkin has a nutty, spicy flavour and is somewhat reminiscent of nutmeg, which explains the name. The muscat pumpkin is a large bulbous pumpkin with a firm, hard skin and orange flesh. The pumpkin is full of large flat seeds. The muscat is a pumpkin that you often see as a decoration on Halloween.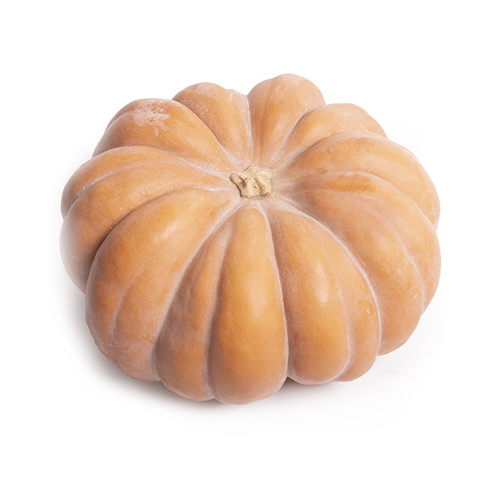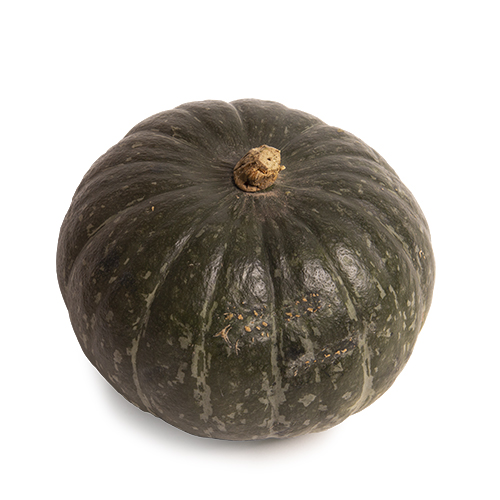 — PRODUCT
As far as we're concerned, the tastiest pumpkin from our range! The pumpkin is deep orange inside, and has a dark green skin with light green stripes. The taste is often compared to sweet chestnut but without the nasty structure of sweet chestnut. The pumpkin is sweet and creamy.