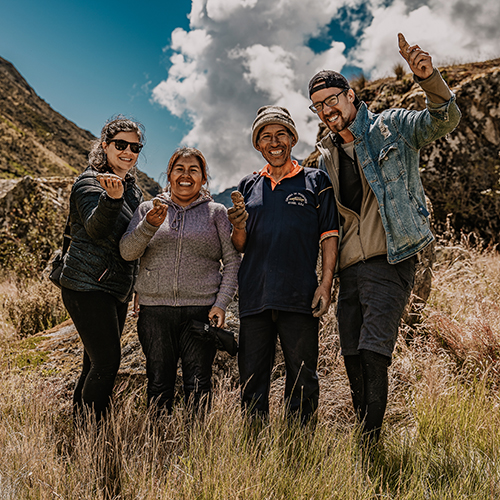 — PARTNER
Inca Invest
Inca Invest was set up in 2012 to supply a French partner in the Rungis International Market. Aurelie Nalet discovered the enormous diversity of produce in Peru and the fact that Peruvian cuisine was becoming more and more popular in the world of gastronomy. "I started exporting Peruvian exotic specialities back then. Bud Holland was one of the first customers to believe in us and is still part of our adventure today," Aurelie says. Inca Invest has since gone on to become the largest exporter of Peruvian specialities to the Netherlands.
— SOCIAL RESPONSIBILITY
Respect for nature
Inca Invest works with small producers and communities right across Peru, from the coast to the Andes and even in the jungle. For example, it has helped a family living in the jungle plant three hectares of Peruvian chilli peppers (Aji Amarillo, Aji Limo and Rocoto) with GlobalG.A.P. certification. "We are incredibly proud of the work we do and what we have achieved with all the Peruvians involved in this project," Aurelie says.
— PRODUCT
Peruvian chili peppers
Chili peppers are the cornerstone of Peruvian cuisine. Chefs do not only use chilli peppers to give heat to a dish, but also to accentuate that typical Peruvian taste. Peru has more than 300 different types of chili peppers. They are commonly used in ceviche and they're also great for salsas, chilis and other fish dishes.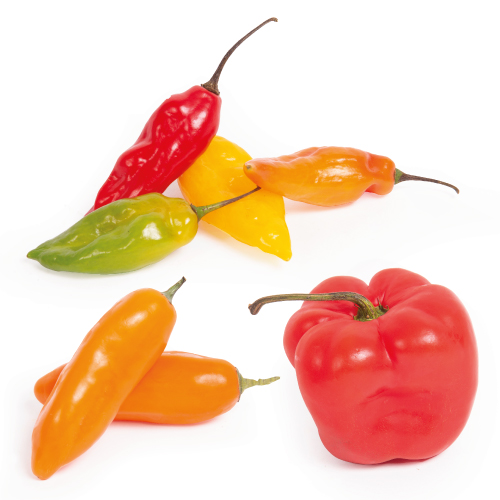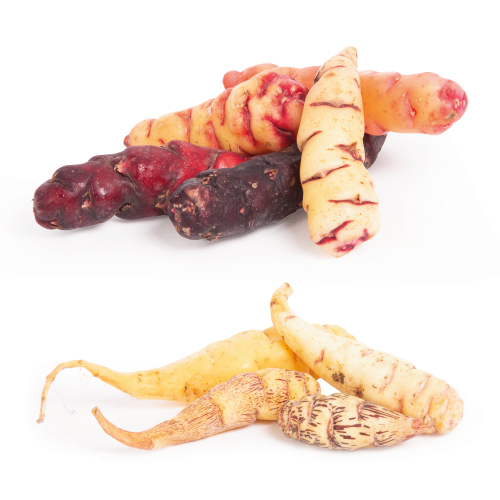 — PRODUCT
At 3500 meters above sea level, indigenous communities in the high Peruvian Andes mountains have been able to withstand millennia of extreme weather. This area is an international important source of biodiversity for alpacas, potatoes and tubers. More than 2,000 varieties of potatoes and tubers are grown in the Andes.
— PRODUCT
Peruvian corn
Corn was already grown by the native inhabitants of Peru, the Incas, and is still used widely today. Peru's many varieties includes the Choclo and Morado corn varieties.You can recognise Choclo corn by the white, big corn kernels. Another name for Choclo corn is "giant corn". The creamy structure makes this corn the best, most loved and popular vegetable in Peru. "Choclo con queso" (Choclo with cheese) is a famous street dish in Peru and besides, Choclo corn is also popular in the Peruvian "Ceviche" dish. Morado corn is a beautiful deep purple, almost black corn cob from Peru. The corn cob is incredibly popular, especially at the coastal areas. Morado corn is the most important ingredient for the traditional Chicha Morada drink.
— GET TO KNOW EPIFANIO
"Sowing and harvesting are in my blood"
At 3,500 metres above sea level, the indigenous communities of the high Peruvian Andes have withstood extreme weather for several millennia. Internationally, this area is an important source of biodiversity for alpacas, potatoes and tubers.
Epifanio Laurenio Inga says: "Sowing and harvesting are in my blood. I come from a long line of farmers and I started working in farming at the tender age of 15. We used a chaquitaclla, a typical agricultural tool from the Andes. We would plough a furrow and sow, and after seven months the potato harvest was ready. We don't use fertilisers or chemicals here – we just let nature do its work. Everything we sow is harvested in a natural way. We use minimal packaging; our products come in their own natural wrappings."

— PRODUCT
Lucuma
This fruit has been known as the Inca gold for centuries. Lucuma has a green skin and it's about the size of an apple. The pulp of the lucuma is yellow-orange and the fruit has a large stone in the center of the fruit. The taste is often described as pumpkin with hints of vanilla and caramel: very special!